AHA: OIG proposal unlikely to lower drug prices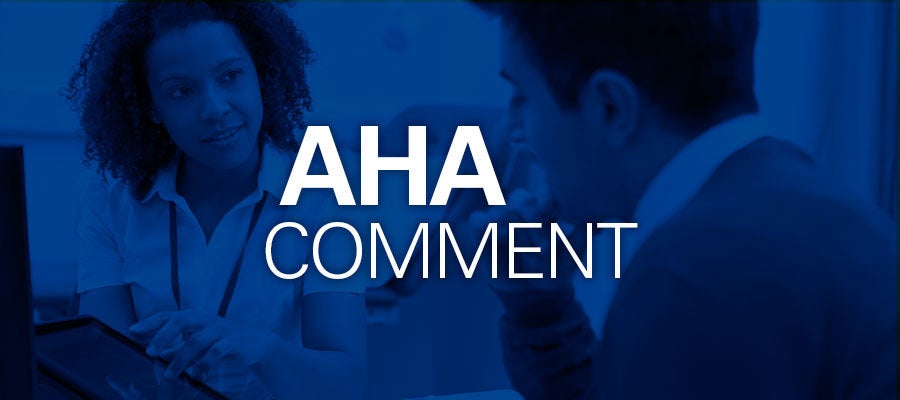 A Department of Health and Human Services' Office of Inspector General proposal to change drug discount safe harbors under the federal anti-kickback statute would likely increase premiums for Medicare beneficiaries without addressing the nation's high and rising drug prices, the AHA said in comments submitted today. The association urged the agency instead to "consider alternative, market-based solutions aimed directly at lowering drug prices."

The OIG proposed rule would eliminate the rebate safe harbor for pharmacy benefit managers under the federal anti-kickback statute, and create new safe harbors to protect price reductions at the point-of-sale and certain fees paid by drug makers for PBM services.

"If finalized, this would be the most expensive regulation in United States rulemaking history, and it is unlikely to translate into a real solution to the nation's drug pricing crisis, which is negatively impacting both patients and the providers who care for them," AHA wrote.

Specifically, AHA said the proposed rule will not address the core issue – high drug prices set solely by drug manufacturers. Instead, the provisions of this rule would eliminate one of the most important negotiating tools that purchasers have to keep premiums and drug costs down, cost an estimated $196.1 billion over 10 years, and increase premiums for the majority of beneficiaries.

"While the AHA supports efforts to lower drug prices for individuals at the pharmacy counter, we cannot support doing so in a way that simply shifts costs into premiums," the association said. "…We urge the agency to shift its focus to policies like curbing drug manufacturer discount coupons, which artificially reduce prices for select individuals, but, in reality, increase premiums and drive drug prices higher."

If the safe harbor rules change effective in 2020, Part D plan sponsors would submit calendar year 2020 bids consistent with the anti-kickback law and regulations in effect when the bids are due, the Centers for Medicare & Medicaid Services said in guidance released Friday. In addition, CMS said it would conduct a voluntary two-year demonstration to test the transition for beneficiaries and plans.