Bill would restore HOPD policy Congress intended under BBA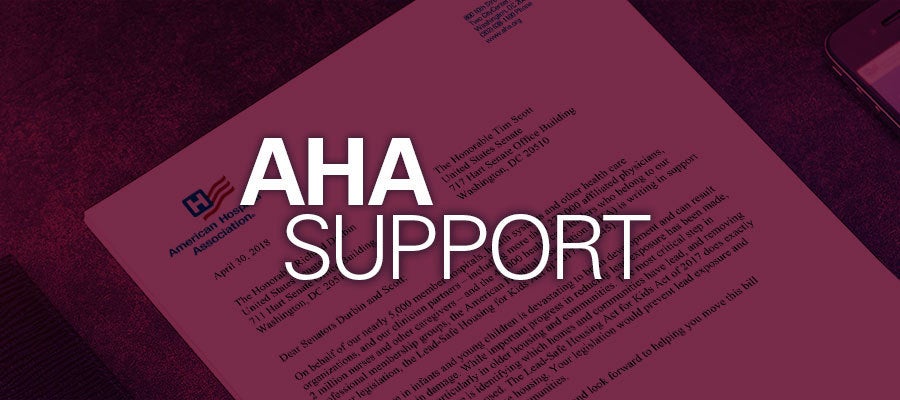 The AHA today voiced strong support for the Protecting Local Access to Care for Everyone Act (H.R. 2552), bipartisan legislation that would prevent payment reductions for hospital outpatient clinic visit services furnished in off-campus provider-based departments that are grandfathered under Section 603 of the Bipartisan Budget Act of 2015.

"Under Section 603 of the Bipartisan Budget Act of 2015, Congress clearly intended to preserve the existing outpatient payment rate for these excepted off-campus PBDs because of the critical role they play in their communities," AHA said in a letter to Reps. Derek Kilmer, D-Wash., and Elise Stefanik, R-N.Y., the bill's sponsors. "But CMS's rules for 2019 run counter to this, and instead will impede access to care for the most vulnerable patients. Your bill will restore the policy Congress intended and ensure that hospitals can continue to treat patients in the outpatient setting in their home communities."

The Centers for Medicare & Medicaid Services reduced payments for off-campus hospital outpatient department clinic visits under the outpatient prospective payment system final rule for calendar year 2019, prompting the AHA and Association of American Medical Colleges, along with three individual hospitals, to file a lawsuit alleging the agency acted outside the law. Medicare patients who receive care in an HOPD clinic are more likely to be poor, previously hospitalized and have severe chronic conditions than those treated in an ambulatory surgical center, according to a study by KNG Health Consulting released last month by the AHA.