DHS finalizes proposal to expand public charge rule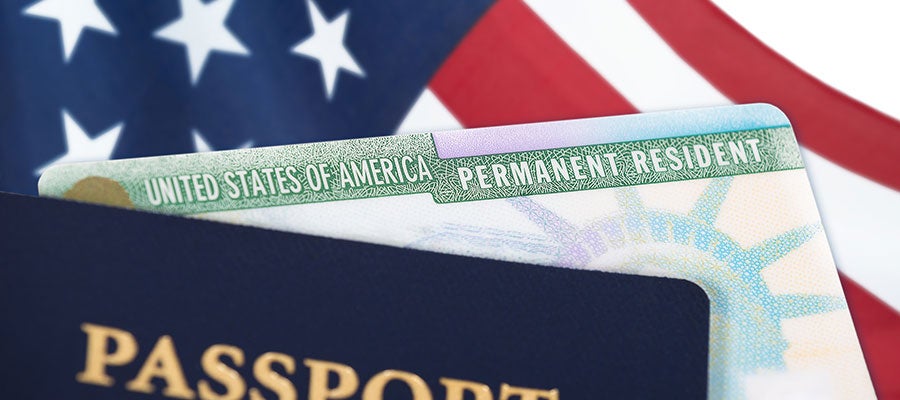 The Department of Homeland Security today released a final rule limiting the ability of legal immigrants to adjust or extend their immigration status or gain full citizenship based on their prospective receipt of public benefits. When making immigration determinations, the government considers whether someone can support themselves financially or if they are at risk for becoming a "public charge" — that is, primarily dependent on the government for subsistence. The rule expands the types of programs that can contribute to a public charge determination to include Medicaid, the Supplemental Nutrition Assistance Program (food stamps) and select housing programs. It enables legal immigrants who are under age 21, pregnant or within 60 days of giving birth to access Medicaid without impact to their immigration status. The rule defines a public charge as a legal immigrant who receives public benefits for more than 12 months in the aggregate during any 36-month period. It also provides a framework for making public charge determinations that includes a "totality of circumstances" regarding the legal immigrants age; health; family status; assets, resources and financial status; and education and skills. DHS noted that the department received more than 260,000 comments, most of them in opposition to the proposed rule. The rule is effective Oct. 15.

"America's hospitals and health systems work every day to provide care for those who need it and ensure patients are able to access programs that provide critical services," said AHA President and CEO Rick Pollack. "This rule is a step in the wrong direction when it comes to fairness with regard to the treatment of legal immigrants seeking a pathway to citizenship. And, it creates barriers to appropriately caring for the sick and injured, and to keeping people healthy. Failure to provide such services also has public health implications that could have widespread impact. For example, this rule would lessen access to services under Medicaid for legal immigrants. Access to nutrition aid, housing support and other programs that address the social determinants of health would also be jeopardized. No one should have to fear obtaining needed services and medical care. We ask that the Department of Homeland Security immediately reconsider this misguided and harmful rule."

In a joint statement, the AHA, America's Essential Hospitals, Association of American Medical Colleges, Catholic Health Association of the United States, Children's Hospital Association and Federation of American Hospitals asked the administration to withdraw the rule.