At AHA Advocacy Day, Congress urged to protect patients on key issues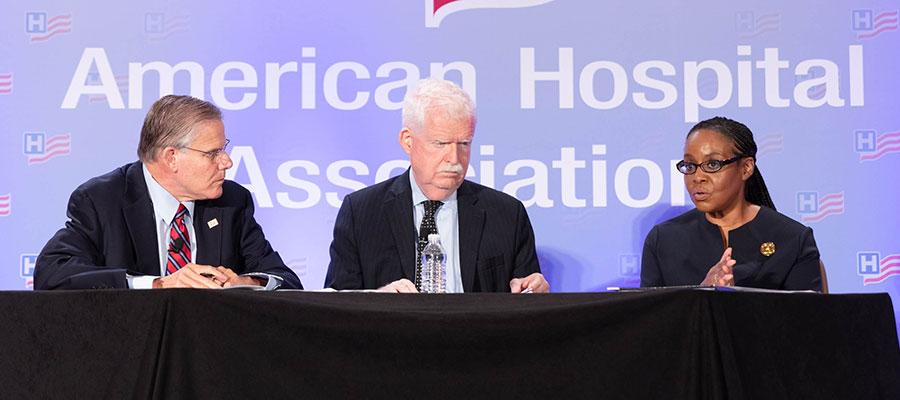 More than 300 hospital and health system leaders today gathered in Washington, D.C., to urge their lawmakers to take action on critical issues facing patients and protect access to care. During an AHA Advocacy Day briefing, AHA leaders gave updates on Capitol Hill developments and outlined some of the association's main priorities. These include:
protecting patients from surprise medical bills while opposing rate-setting;
preserving payments for legitimate differences between care sites; and
delaying the Medicaid Disproportionate Share Hospital cuts, scheduled to take effect Oct. 1.
After the briefing, which also was broadcast virtually, hospital and health system leaders met with lawmakers and staff to engage them on these issues, which could be taken up before the end of the year.
"Remember, you are leaders in your communities," AHA President and CEO Rick Pollack said. "You are the experts on health care. Your voice matters. When you speak up, your senators and representatives listen."