AHA comments on radiation oncology alternative payment model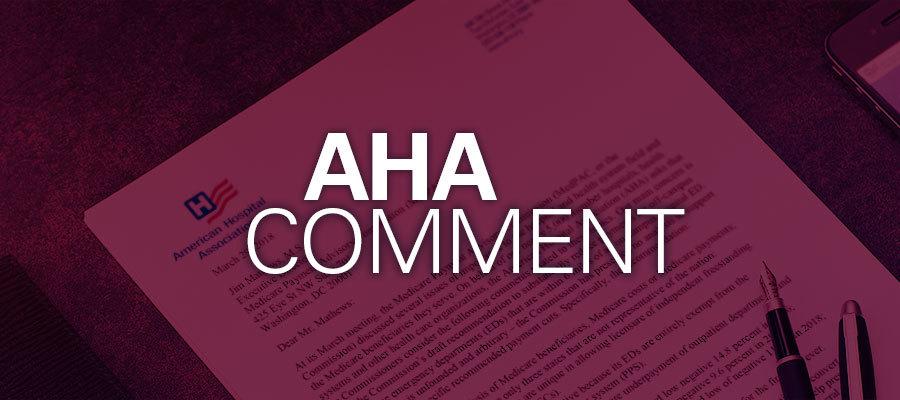 The Centers for Medicare & Medicaid Services should make its proposed Medicare bundled payment model for radiation oncology voluntary, delay the start date and "balance the risk versus reward equation much more appropriately," AHA told the agency in comments submitted today. Under a proposed rule released in July, physician group practices, hospital outpatient departments and freestanding radiation therapy centers that deliver radiotherapy services for 17 types of cancer in certain areas of the country would have to participate in the model.

"Our members support moving toward the provision of more accountable, streamlined care and are redesigning delivery systems to increase value and better serve patients," AHA wrote. However, hospitals and health systems "should not be required to participate in such a complicated program … if they do not believe it will benefit the patients they serve. Moreover, other providers that may have the systems in place to excel under this new model could be excluded based on geographic location."

The proposed rule would require model participants to take on 100% risk immediately, without any stop-loss protections or adjustment for actual versus historical case mix. "This places too much risk and burden on providers with little opportunity for reward in the form of shared savings, especially in light of the significant investments required," AHA said.