AHA Forum spotlights opportunities to improve care delivery through AI; new Market Insights report available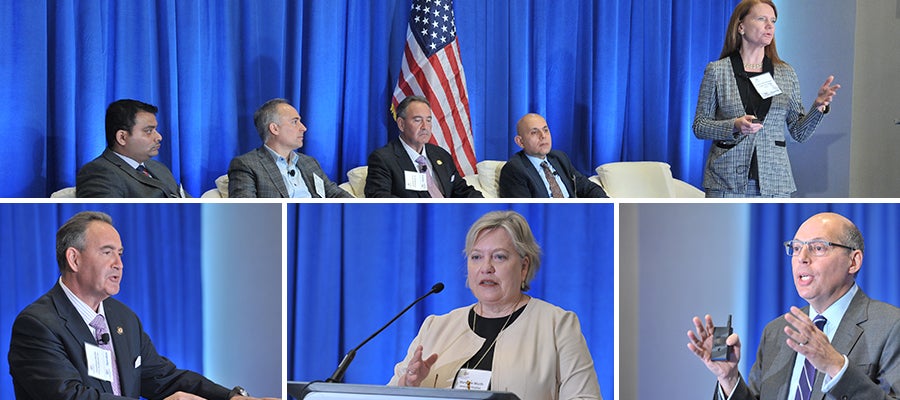 The AHA's Center for Health Innovation today hosted an executive forum in Chicago exploring how artificial intelligence is transforming health care delivery. AHA Executive Vice President and Chief Operating Officer Maryjane Wurth welcomed participants to the event, which featured panel discussions on reimagining health care and using AI to standardize and personalize treatment and prevention; a success story "slam"; and opportunities to share and exchange ideas. Participants included Kaveh Safavi, head of the global health practice at Accenture, and former AHA Chair Jonathan Perlin, M.D., president of clinical services and chief medical officer for HCA Healthcare, among others. For more on the AI health care landscape, visit www.aha.org.
Today's issue of Market Scan — a newsletter from AHA's Center for Health Innovation — looks at a new Market Insights report on how to effectively build an artificial intelligence infrastructure in health care. Read more.