House hearing examines state efforts to address opioid crisis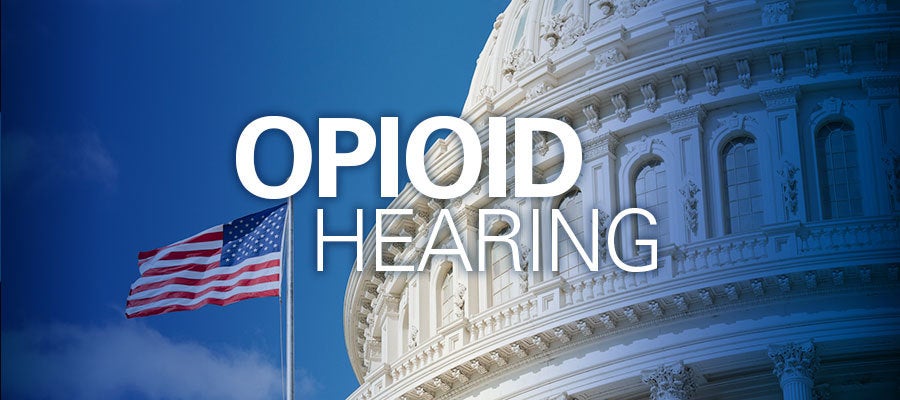 The House Energy and Commerce Subcommittee on Oversight and Investigations today held a hearing to highlight how federal funds have helped states combat the opioid crisis and to learn what additional help Congress can provide the states. State health officials from Rhode Island, Massachusetts, North Carolina, West Virginia and Pennsylvania described how their states are using federal monies to alleviate the crisis, and suggested additional federal actions that would help. Among other actions, they recommended that Congress and federal agencies: provide sustainable, predictable and coordinated funding; give states greater flexibility to address the changing landscape of substance misuse, addiction and co-occurring mental health conditions; and, address workforce and regulatory barriers to expanding access to treatment.
Several state officials also have noted the important role of the Medicaid program in stemming the crisis, said Committee Chairman Frank Pallone, D-N.J.
Committee Ranking Member Greg Walden, R-Ore., said the committee should "begin working on the next wave of legislation to address not only the opioid crisis, but substance use disorders more broadly. Most urgently, we need to reauthorize the fentanyl ban, which is set to expire in a matter of weeks." Walden and Rep. Michael Burgess, R-Texas, also emphasized the need to reform 42 CFR Part 2, the decades-old law that prevents responsible sharing of substance use treatment records to coordinate and improve care. Several state officials concurred with those recommendations.
Rep. Susan Brooks, R-Ind., also voiced support for the Opioid Workforce Act (H.R. 3414/S.2892), AHA-supported legislation that would increase the number of resident physician slots in hospitals with programs focused on substance use disorder treatment.