Coronavirus Update: News on CMS Telehealth Waivers and FDA Testing Guidance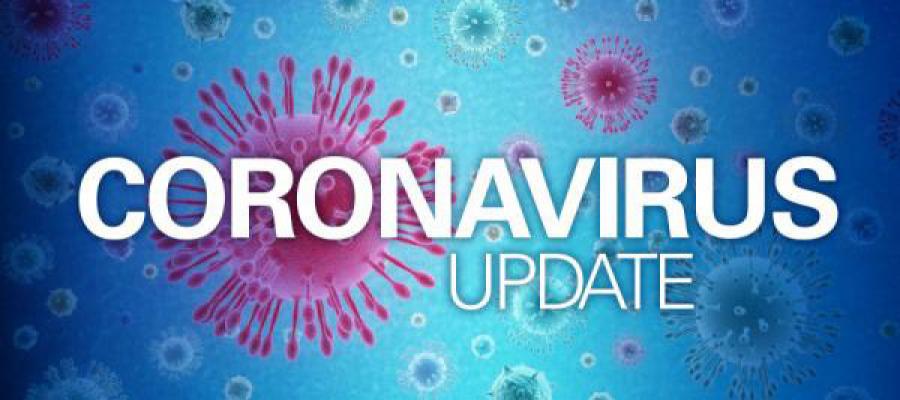 CMS broadens access to telehealth during COVID-19 public health emergency. The Centers for Medicare & Medicaid Services today announced several waivers and policy changes to broaden access to telehealth services for Medicare beneficiaries during the COVID-19 public health emergency. These include:
Waivers of originating and geographic site restrictions on Medicare telehealth services, permitting the delivery of these services in all areas of the country and all locations, including patients' homes.
The ability of providers to use expanded telehealth authority for new and established patients for diagnosis and treatment of COVID-19, as well as for conditions unrelated to the pandemic.
Permission for providers to use everyday communications technologies, such as FaceTime or Skype, during the COVID-19 public health emergency, without running afoul of HIPAA penalties.
CMS also released a frequently asked questions document about the changes included in its announcement.

As a companion to the Medicare telehealth guidance, CMS also released Medicaid telehealth guidance to states. While CMS has underscored that Medicaid programs have the flexibility to allow for telehealth reimbursement and do not need the federal government's permission to do so, the guidance is designed to assist states in understanding the policy options available to them to reimburse Medicaid providers that provide telehealth services.

Congress urged to provide direct financial assistance to hospitals. AHA today urged Congress to quickly pass "critically needed" direct financial assistance for hospitals and health systems to combat the pandemic, including assistance for hospitals investing in infrastructure, equipment and supplies, and a full payroll tax credit or other mechanism to offset uncompensated care, bad debt and charity care costs for treating coronavirus patients. "We applaud Congress for the steps taken so far to address the threat to public health and individual financial security, but hospitals and health systems also need additional resources to combat the ongoing public health emergency and economic turmoil," the letter states.

House passes revised emergency funding bill. The House of Representatives yesterday passed by unanimous consent a revised version of the Families First Coronavirus Response Act (H.R. 6201) in response to the novel coronavirus (COVID-19) outbreak. The revisions made technical corrections to the legislation that the House passed March 14. The revised package now goes to the Senate, though it's unclear if the Senate will vote separately on the package or add it to a larger economic stimulus package under consideration.
FDA expands testing guidance, grants diagnostic EUA to two labs. The Food and Drug Administration yesterday updated its policy for COVID-19 diagnostics to increase the amount and types of tests and expand testing capabilities in health care, reference and commercial labs. The changes include allowing states to take responsibility for tests developed and used by labs in their states, removing FDA from the equation; allowing commercial manufacturers to distribute, and labs to use, these tests before the FDA grants an emergency use authorization; and offering recommendations for developers wanting to create serological tests, as long as these tests are not used as the sole means for diagnosis. FDA also issued EUAs to Hologic for its COVID-19 assay and LabCorp for its PCR test.
CDC changes test interpretation for CDC EUA. Clinical laboratories using the CDC 2019-nCoV Real-Time Reverse Transcriptase-PCR Diagnostic Panel Emergency Use Authorization will no longer have to seek additional confirmation from CDC but instead will be able to report presumptive positive results as positives, CDC said. In addition, labs using any test modifying the CDC EUA must still send their assay information to the FDA for emergency use authorization.
The Joint Commission suspends surveying. In response to the COVID-19 outbreak, the Joint Commission yesterday suspended all surveying until at least the end of April. The Centers for Medicare & Medicaid Services, in an email to stakeholders, said it agreed with TJC's decision. TJC said it also is working with its field staff and customers on plans to redirect TJC resources to best assist customers during this time.

Florida receives Section 1135 Medicaid waiver. The Centers for Medicare & Medicaid Services has granted Florida a Section 1135 waiver, the agency announced this morning. The action, made possible by President Trump's national emergency declaration, allows for the waiver of prior authorization and medical necessity processes in fee-for-service delivery systems. It will also permit care to be provided in alternative settings in the event a facility is evacuated to an unlicensed facility or temporary shelter. Additionally, such a waiver will streamline provider enrollment processes to ensure access to care for beneficiaries; suspend certain nursing home screening requirements to provide necessary administrative relief; and extend deadlines for appeals and state fair hearing requests.

CDC issues return-to-work criteria. The Centers for Disease Control and Prevention has provided guidance for occupational health programs and public health officials making decisions for personnel with confirmed or suspected COVID-19. The guidance says that return-to-work decisions should be made in the context of local circumstances and provides test-based and non-test-based strategies and suggested work restrictions.