AHA calls for HHS to suspend certain requirements so health care providers can better respond to COVID-19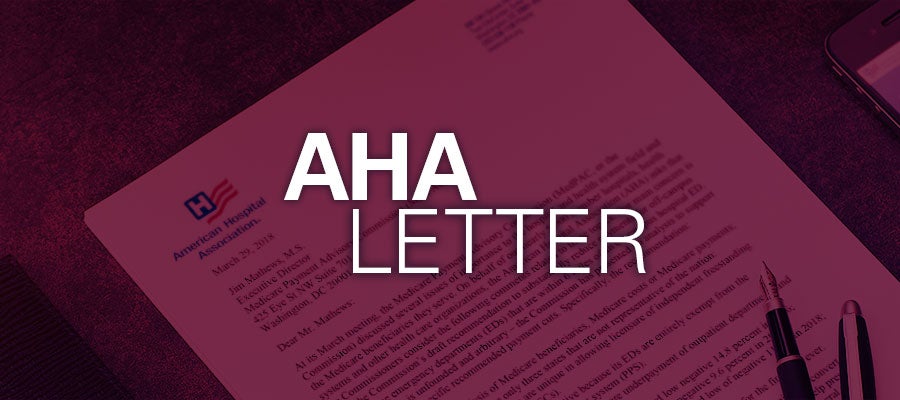 The AHA urged the HHS Secretary to consider additional actions to temporarily suspend certain requirements so that health care providers can better respond to the COVID-19 outbreak.
Among other actions, AHA urged HHS to:
Take additional steps to fully implement waivers of the Emergency Medical Treatment and Labor Act;

Delay audits related to the Medicare cost report, such as the Medicare disproportionate share hospital/S-10 audit, and other federal reviews or audits;

Ensure that teaching hospitals that increase their bed capacity to address the COVID-19 crisis are not penalized in their indirect medical education payments;

Waive certain telehealth provisions to extend flexibility to hospital outpatient departments and critical access hospitals by allowing HOPDs to provide care via telehealth;

and

Confirm the extension of the Health Insurance Portability and Accountability Act protection through the duration of the declared health emergency.
Download the letter for more details, including a comprehensive list of waivers sought by the AHA.