AHA comments on Medicaid drug rebate proposed rule for FY 2021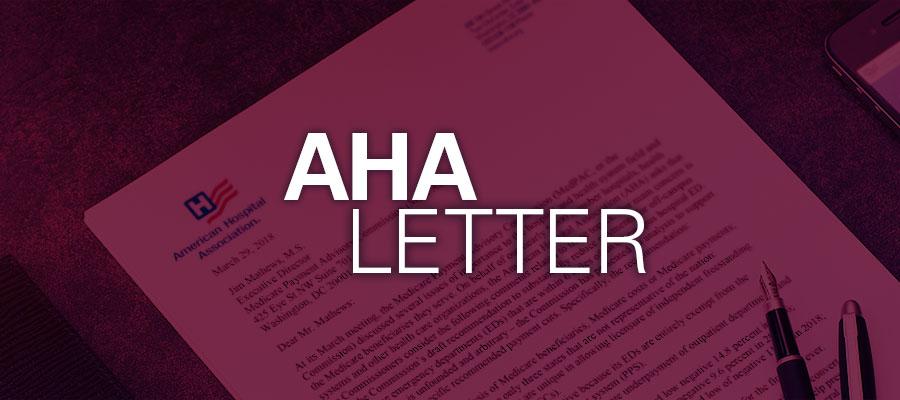 The AHA July 20 submitted comments on proposed Centers for Medicare & Medicaid Services regulations that would support state flexibility in Medicaid drug value-based purchasing arrangements and other changes to the Medicaid drug rebate program for fiscal year 2021.
"The AHA supports innovations in drug purchasing arrangements, so long as these arrangements preserve or enhance patient access to critical medications and result in lower drug costs," AHA wrote. "As CMS continues to pursue an increase in VBP opportunity, we urge the agency to consider the appropriate balance that must be struck to make these arrangements work effectively for the Medicaid program as well as throughout the health care delivery system."
AHA also urged the agency to extend the comment period beyond the current 30-day period to allow stakeholders' thoughtful and careful consideration for assessing the implications of applying VBP arrangements for Medicaid drug coverage and purchasing.