CMS finalizes bundled payment model for radiation oncology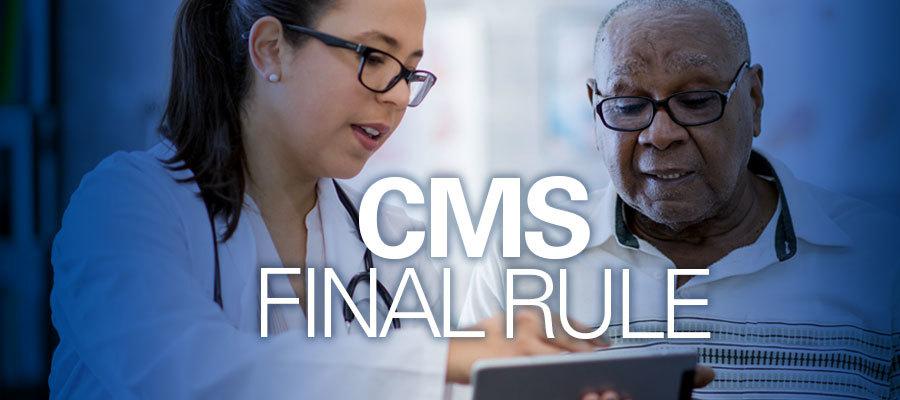 The Centers for Medicare & Medicaid Services today issued a final rule setting forth a five-year bundled payment model for radiation oncology, which will be mandatory in certain areas of the country beginning Jan. 1.
Under the rule, expected to be published in the Federal Register soon, participants will receive a bundled payment for 90-day episodes of radiation therapy for 16 disease sites, including breast, lung, prostate and colorectal cancer.
The bundled payment will replace their regular Medicare fee-for-service payments for these services. Participants will keep any savings if spending is less than the bundled payment, subject to quality and patient experience measures, but also be responsible for any spending above the payment amount. The model is site-neutral, meaning CMS will calculate the bundled payment amount similarly regardless of whether the provider is a physician, hospital outpatient department or non-hospital setting.
AHA members will receive a Special Bulletin with more information.
"CMS's decision to start this model in January will be extremely challenging for hospitals," said Joanna Hiatt Kim, AHA's vice president for payment policy and analysis. "The AHA requested 12 months of preparation time between the announcement of a final model and its start date; instead the agency is providing just over 12 weeks. This timeline would be difficult to meet effectively even if we were not in the middle of a pandemic — being in the middle of one makes it almost impossible and sets up providers and CMS alike for failure, In addition, while our members support moving toward the provision of more accountable, streamlined care and are redesigning delivery systems to increase value and better serve patients, they should not be required to participate in such a complicated program if they do not believe it will benefit the patients they serve. Moreover, other providers that may have the systems in place to excel under this new model could be excluded based on geographic location."