AHA, AMA, ANA mark grim COVID-19 milestone, urge continued vigilance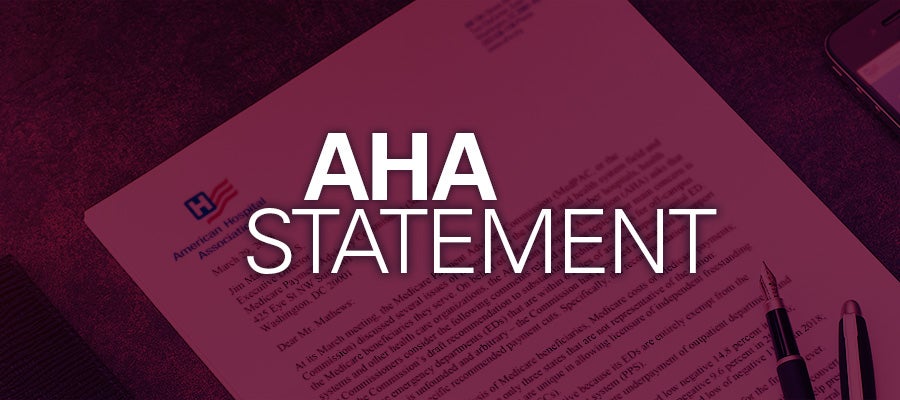 The AHA, American Medical Association and American Nurses Association yesterday released a joint statement as the number of U.S. deaths related to COVID-19 approached 500,000.
"Today's milestone is a grim one — but one we, as leaders in health care, urge you to recognize. In three months, the number of Americans who have died of COVID-19 has doubled. We mourn the loss of 500,000 people in this country, a toll that has left gaping holes in the lives of those they left behind. We also recognize the significant declines in life expectancy our country has experienced, largely as a result of the pandemic. We urge you to remain vigilant in taking precautions to limit the spread of COVID-19. With new, more contagious variants of the virus circulating throughout the U.S., now is not the time to let your guard down and scale back on the measures that we know will work to prevent further illness and deaths — wearing masks, practicing physical distancing, and washing hands.
"Though we're face-to-face with the grim toll that COVID-19 is taking on our lives and loved ones, there's also hope for the future as millions of people across the country are getting vaccinated and additional vaccines are on the way. We encourage everyone to get the COVID-19 vaccine when it's your turn. Vaccines are safe, effective, prevent illness and save lives, and are key to protecting you from COVID-19 and ending the pandemic."