AHA shares with congressional leaders priorities to include in infrastructure legislative package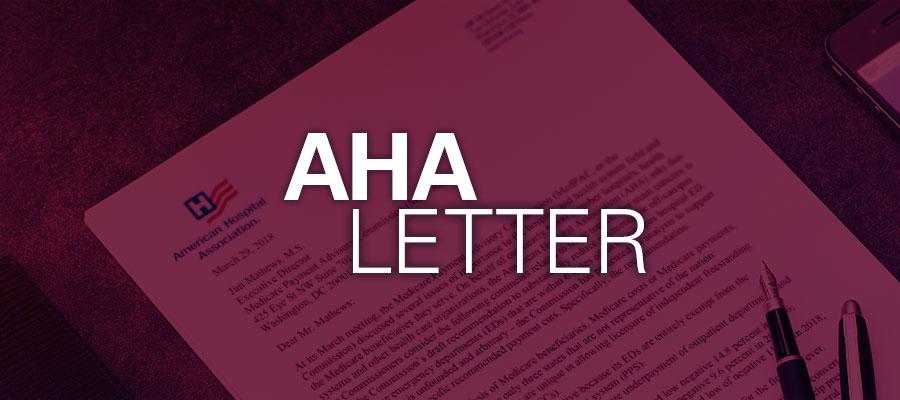 The AHA today shared with Senate and House leaders the association's recommendations for infrastructure investments that should be included in an upcoming legislative package to ensure hospitals and health systems are fully equipped to care for their communities now and into the future, as well as respond to any future public health emergency.
"Now, more than ever, federal investment is needed to ensure hospitals are able to meet the health care needs of patients and continue to be a source of jobs and economic stability in their communities, and often their largest employer," AHA wrote. "As Congress develops policies aimed at rebuilding our nation's critical infrastructure, we urge you to prioritize support for health care and its vital role in addressing critical challenges including health equity, emergency preparedness, workforce, access to care and more."
AHA's recommendations included investing in hospital and health system physical infrastructure; building capacity for emergency preparedness and response capacity; expanding health care digital and data infrastructure; strengthening the health care workforce; securing the supply chain; and supporting behavioral health access.
For more details on specific recommendations in each of these areas, see the AHA letter.