GAO announces MedPAC appointments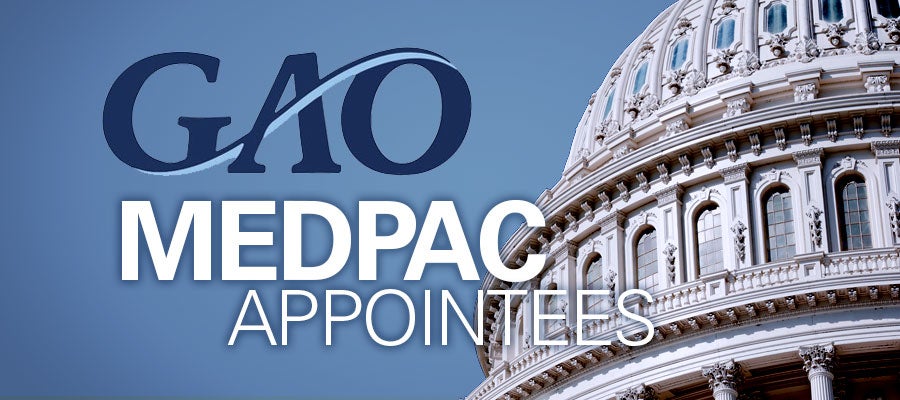 The Government Accountability Office this week appointed two new members to the Medicare Payment Advisory Commission and reappointed four current members. The new members are Stacie Dusetzina, Associate Professor of Health Policy and an Ingram Associate Professor of Cancer Research at Vanderbilt University Medical Center in Nashville, and Lynn Barr, Founder and Executive Chairwoman of Caravan Health in Kansas City. Their terms began in May and will expire in April 2024.

The reappointed members are Jonathan Perlin, M.D., President of Clinical Services and Chief Medical Officer of HCA in Nashville; Jaewon Ryu, M.D., President and CEO for Geisinger Health System in Danville, Pa.; Marjorie Ginsburg; and Jonathan Jaffery, M.D., Professor of Medicine at the University of Wisconsin School of Medicine and Public Health in Madison. Their terms expire in April 2024.