Hospitals Against Violence workshop provides insights for health care and community leaders to fight human trafficking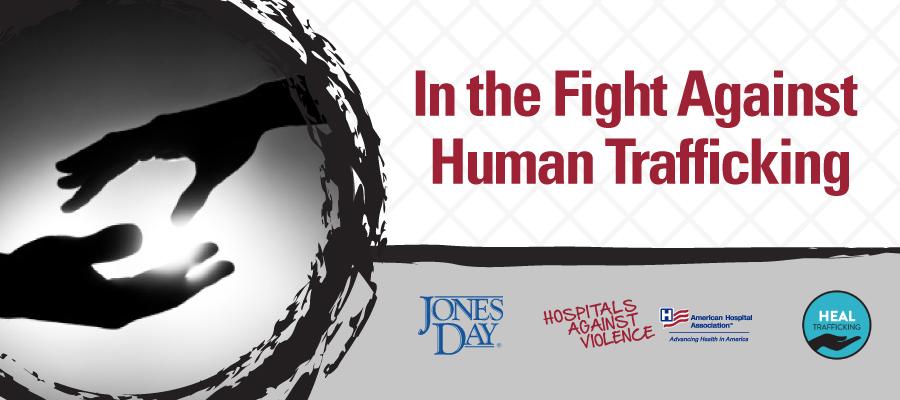 For the last in a series of virtual sessions, AHA's Hospitals Against Violence gathered more than 217 health care professionals and community partners to hear from human trafficking experts, survivors and health care leaders who are working to advance anti-trafficking efforts in their organizations. Participants in the workshop, which was organized by AHA in conjunction with Jones Day law firm and HEAL Trafficking, heard about key insights from prior events, with the discussion focused on dispelling misconceptions of trafficking; human trafficking 101; tools for engaging with victims in a trauma-informed manner; and building response programs from scratch.

The event also included an emotional and impactful account of human trafficking, given by Jose Alfaro, a survivor and activist. Other speakers included Hanni Stoklosa, M.D., executive director of HEAL Trafficking; Wendy Macias-Konstantopoulos, M.D., director of the Center for Social Justice and Health Equity and founding executive director of MGH Freedom Clinic; Ingrid Johnson, R.N., trafficking survivor and patient access manager at Atlantic Health System – Overlook Medical Center; and Holly Gibbs, trafficking survivor and system director of violence and human trafficking response at CommonSpirit Health.

Learn more about AHA's ongoing work to combat human trafficking here.