AHA comments on inpatient proposed rule for FY 2022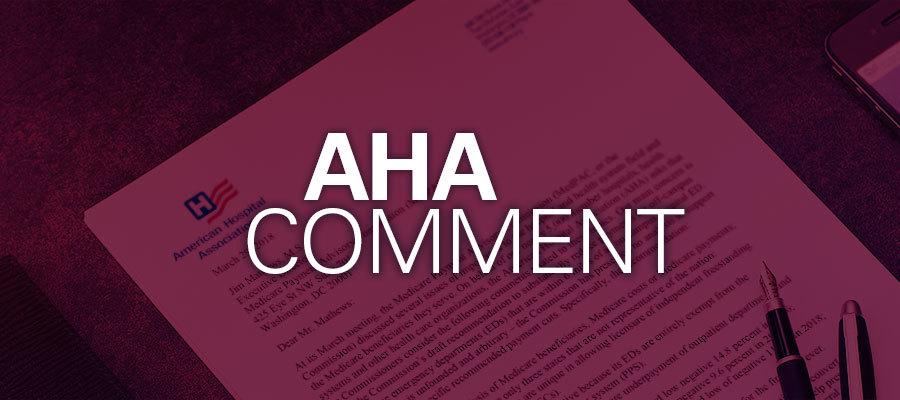 AHA today voiced strong support for provisions in the inpatient prospective payment system proposed rule for fiscal year 2022 that would repeal the requirement that hospitals report their median payer-specific charges for Medicare Advantage organizations by Medicare severity diagnosis related group and use them in calculating new market-based relative weights.
"We have stated repeatedly that the hospital field is committed to providing patients with the information they need on their out-of-pocket costs to enable them to be more prudent purchasers of health care services, and we remain focused on that goal," AHA told the Centers for Medicare & Medicaid Services in a comment letter on the rule. "We have long said that privately negotiated rates take into account any number of unique circumstances between a private payer and a hospital, and their disclosure will not further CMS' goals of paying market rates that reflect the cost of delivering care or providing information useful to consumers."
Among other comments, AHA urged CMS to withdraw certain proposals related to organ acquisition payments, and modify its proposals for distributing graduate medical education residency slots. It also expressed concern with several proposed new measures for the inpatient quality reporting program. The association submitted separate comments today on the agency's proposed changes to the long-term care hospital PPS.