AHA comments on outpatient/ASC payment proposed rule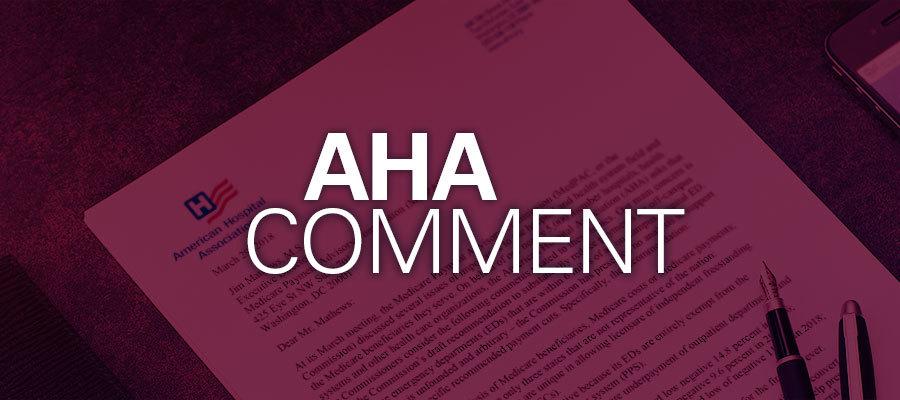 Commenting today on the Centers for Medicare & Medicaid Services' hospital outpatient prospective payment system and ambulatory surgical center payment system proposed rule for calendar year 2022, AHA continued to urge the agency to restore full OPPS payment for hospital outpatient clinic visits to grandfathered off-campus provider-based departments. "By continuing to make this payment reduction, CMS has undermined clear congressional intent and exceeded its legal authority," AHA wrote.
AHA said it also continues to oppose the agency's OPPS payment cuts to 340B hospitals, which harm their ability to care for patients and contravene Congress' intent for the 340B program; and its penalties for non-compliance with the hospital price transparency rule, especially during the ongoing COVID-19 pandemic. It also urged CMS to delay the start of the radiation oncology model by one year and reduce the model's discount factors.
AHA voiced strong support for proposals to restore the OPPS inpatient-only list and reinstate the criteria for adding surgical procedures to the ASC covered procedures list, and for a number of proposals related to the outpatient and ASC quality reporting programs. Commenting on the request for information on the Rural Emergency Hospital model, AHA recommended flexibilities in certain standards and services the facilities would provide.