In OPPS final rule, CMS boosts payment rates by 3.8%; will pay ASP plus 6% for 340B drugs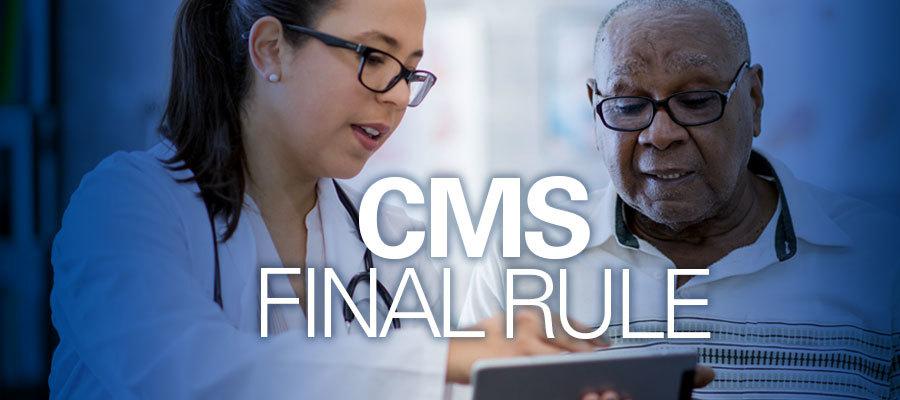 The Centers for Medicare & Medicaid Services late today posted a final rule on its website that will increase Medicare hospital outpatient prospective payment system rates by a net 3.8% in calendar year 2023 compared to 2022. This update is based on a market basket percentage increase of 4.1%, reduced by 0.3 percentage points for productivity.
In a statement shared with the media, AHA Executive Vice President Stacey Hughes said, "While the AHA is pleased that CMS will provide hospitals and health systems with an improved update to outpatient payments next year compared to the agency's proposal in July, the increase is still insufficient given the extraordinary cost pressures hospitals face from labor, supplies, equipment, drugs and other expenses. As we urged, CMS will use more recent data in its calculations on the payment update, resulting in more accurate data that better reflects the historic inflation and tremendous financial pressures hospitals and health systems have confronted recently. However, hospitals are still dealing with a wide range of challenges in providing care, which is why the AHA is urging Congress for additional support by the end of the year."
Further, CMS finalized the payment policy for CY 2023 of average sales price (ASP) +6% for drugs and biologicals acquired through the 340B Program as a result of the unanimous Supreme Court decision in American Hospital Association v. Becerra. "This will help 340B hospitals provide important comprehensive health services to their patients and communities," Hughes said. In addition, at the urging of the AHA, the agency reduced the reduction in the proposed conversion factor from -4.04% to –3.09% to maintain budget neutrality for CY 2023. CMS stated it would defer any proposal of a remedy for the OPPS 340B payment cuts for CYs 2018-2021 until sometime before next year's CY 2024 payment rule. During this delay, the AHA will continue to urge the United States District Court for the District of Columbia to order CMS to promptly reimburse those hospitals that were harmed by their unlawful cuts in previous years, while ensuring that the remainder of the hospital field is not penalized for the prior unlawful policy. "We do not believe the agency needs more time to put forth a separate rule on a remedy as it has had more than adequate time to correct its mistakes," Hughes said. Lastly, the agency will continue its requirement that 340B hospitals report drugs purchased under the 340B Program using either the "JG" or "TB" modifier depending on the type of 340B hospital.
CMS also finalized proposals to establish the Rural Emergency Hospital (REH) model, a new provider type for eligible critical access hospitals and small rural hospitals beginning in Jan. 1, 2023. The rule finalized proposals related to model payment, covered services, conditions of participation, and quality measurements. "The REH model will help rural hospitals continue to serve as an access point to care in their communities, which is especially critical given the continued challenges they face in the current financial environment," Hughes said. "We look forward to further engaging with the agency and Congress to refine the new provider type."
In addition, CMS finalizes its proposal to exempt rural sole community hospitals from the site-neutral clinic visit cuts and instead will pay for clinic visits furnished in excepted off-campus provider-based departments of these hospitals at the full OPPS rate.
The agency also will, as urged by AHA, continue payment for remote behavioral health services furnished by hospital outpatient department staff beyond the end of the public health emergency. Patients will be allowed to receive remote services in their homes, including via audio-only technology, but CMS will require an in-person visit 6 months prior and every 12 months after the remote interaction.
Among other policies, CMS will require prior authorization for an additional service category, remove 11 services from the inpatient only list, and add four procedures to the ambulatory surgical center covered procedures list. CMS did not propose any new measures for the Outpatient Quality Reporting or Rural Emergency Hospital Quality Reporting Programs, but did finalize certain programmatic updates.
AHA members will receive a Special Bulletin with more details tomorrow. The rule is expected to be officially published in the Federal Register in the upcoming days.