AHA accepting chair-elect and trustee nominations for 2024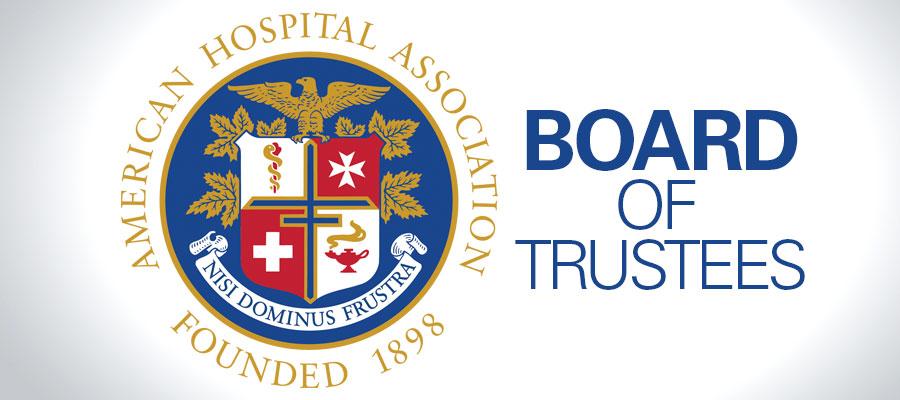 The AHA Committee on Nominations is accepting nominations for chair-elect of the Board of Trustees and five at-large trustees for three-year terms beginning Jan. 1, 2024.

Potential candidates must be affiliated with an AHA member hospital or health system, and candidates cannot be from systems or hospitals already represented on the 2024 Board. Previous participation in AHA governance and policy development is highly valued.

The Committee on Nominations places a high priority on increasing diversity on the Board. This year there also is a particular emphasis on identifying earlier-to-mid-career leaders who can add to the generational voices on the Board.

Desirable strategic competencies include a record of thought leadership; leading innovation; actively participating in public policy discussion and action; successfully partnering with community agencies and others; moving toward a vision of healthy communities and value; and experience with payers and health plans. The Committee's representational goals for 2024 include a hospital or health system trustee, specialty hospital leadership, behavioral health background or expertise, as well as candidates with a clinical background or expertise.

Candidates or those recommending them are asked to contact Megan Schaefer, AHA vice president of governance, at 312-422-2775 or mschaefer@aha.org, as soon as possible but no later than Jan. 13, 2023.