MedPAC adopts payment recommendations for 2024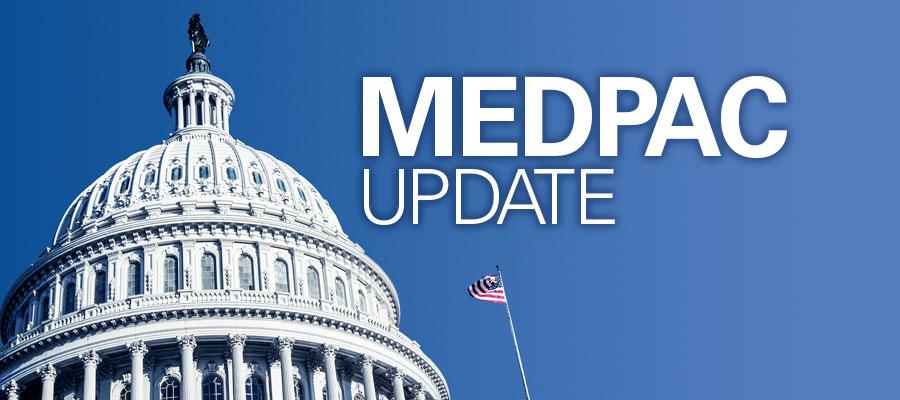 The Medicare Payment Advisory Commission today voted to recommend that Congress update Medicare payment rates for hospital inpatient and outpatient services by the current law amount plus 1% for 2024, and distribute an additional $2 billion to safety-net hospitals by transitioning to a safety-net index policy. In other action, MedPAC recommended that Congress:
Update 2024 Medicare payments for physicians and other health professional services by half the Medicare Economic Index increase, and enact a non-budget-neutral add-on payment under the physician fee schedule to services provided to low-income Medicare beneficiaries.
Reduce 2024 payment rate for home health agencies by 7%.
Reduce 2024 payment rates for skilled nursing facilities and inpatient rehabilitation facilities by 3%.
Update the 2024 Medicare base payment rate for hospice services by the amount specified in current law, and wage adjust and reduce the hospice aggregate cap by 20%.
In addition, MedPAC presented status reports for the Part D and Medicare Advantage programs, and reports on outpatient use of behavioral health services and telehealth. The commission also reviewed three policy approaches to addressing high Part B drug prices, a body of work it will continue this spring.