Accelerating Health Equity Conference: Day 3 highlights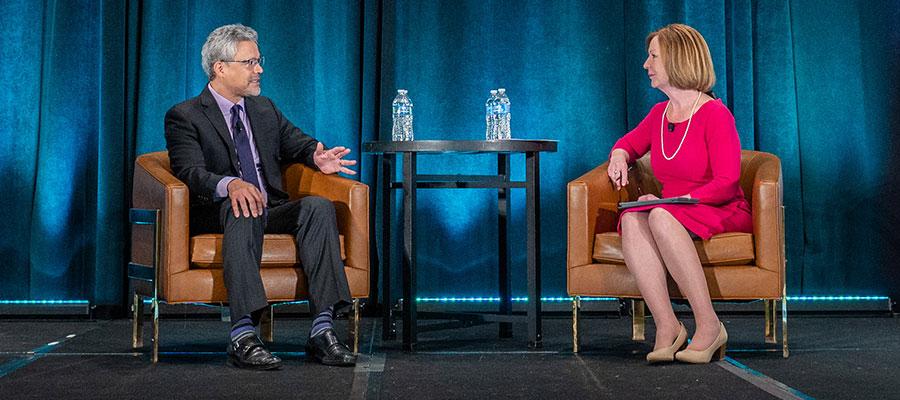 The final day of the 2023 Accelerating Health Equity Conference featured Dr. Brian Smedley, equity scholar at the Urban Institute, as the closing plenary speaker. He discussed the state of health equity efforts 20 years after the release of the Institute of Medicine report "Unequal Treatment: Confronting Racial and Ethnic Disparities in Health Care," for which he was an editor. "Even after the shock of the Unequal Treatment report, calling out bias is a real problem," Smedley said. "We have yet to fully get our hands around it. Still to this day, the vast majority of providers I talk to say 'yes, disparities are real, but not at my practice.' How can that be?"
Smedley also praised hospitals and health systems for their work through the COVID-19 pandemic and paying more attention to health equity issues, but said that much more progress needs to be made. Other day 3 events included:
• A session where leaders from Froedtert & the Medical College of Wisconsin and Inova discussed the process of developing successful partnerships with their communities in using quantitative and qualitative data to help improve health equity.
• A discussion on diversity, equity and inclusion efforts in rural hospitals led by the Oregon Health Authority Equity & Inclusion Division, Missouri Hospital Association and Alliance for a Healthier South Carolina. Speakers shared lessons learned from their work and discussed unique dynamics when working with rural health systems and communities.