More Cyber Breaches Reported After WannaCry; Will Amazon Enter Medication Delivery?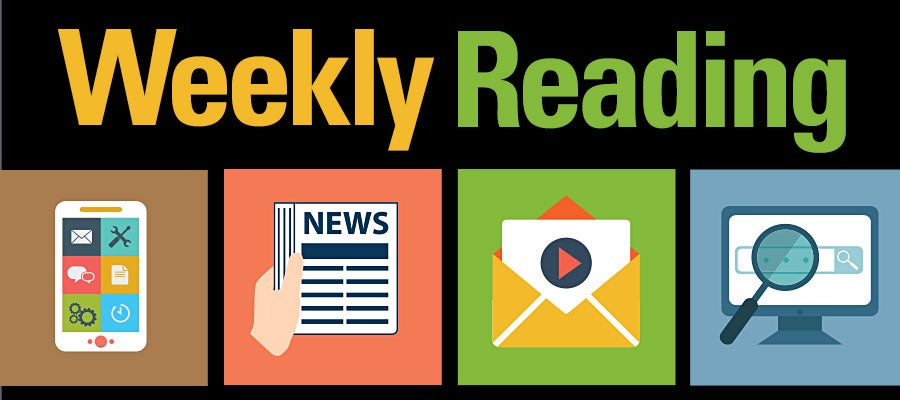 More Cyber Breaches Reported After WannaCry
One year after the WannaCry ransomware attack affected more than 200,000 computers across 150 countries, health care organizations are reporting 13% more breaches than last year, Modern Healthcare reports. AHA senior adviser for cybersecurity and risk John Riggi says that organizations may be reporting breaches they wouldn't have in the past or speaking up about breaches that happened years ago. Hospitals and health care organizations are becoming increasingly aggressive in their defenses, Riggi said, but "with every counter-measure put in place by a hospital, the adversaries come forward with a counter-measure for that."
Ultimately, health care organizations must battle these risks as a team, he said.
"The best defense against cyber-adversaries is a culture of cybersecurity within an organization," Riggi explained. "Ultimately, the entire staff and leadership of an organization should be considered part of the information security department."
Challenges for Doctors Treating Migrant Children Separated From Their Parents
The New York Times highlighted challenges clinicians face as they care for migrant children separated from their parents. For example, for children with chronic conditions like asthma, there are no adults who can provide medical history and there also is psychological trauma.
"We've just tried to show these kids kindness," said Daran Kaufman, M.D., the director of pediatric emergency services at NYC Health & Hospitals/North Central Bronx. That means language and cultural competency — they are able to speak to the children in Spanish — but it also means trying to do a little extra for both the children and their caretakers. "We let them know they are welcome here, even though they've experienced such trauma, we have toys and books and gifts and we give as much as we can to the children and to the families caring for these children."
At a news conference last week, Mitchell Katz, M.D., president and chief executive of NYC Health & Hospitals, called the care "a phenomenal use of Health & Hospitals" to "be here for people, whatever the crisis."
Will This Lawsuit Give Amazon a Window into Medication Delivery?
CareZone is countersuing pharmacy benefit manager Express Scripts over what constitutes a mail-order pharmacy, a lawsuit that could pave the way for Amazon to enter the pharmaceutical supply chain, Axios reports. CareZone consists of a smartphone app that acts as a middleman to facilitate prescription deliveries, as well as two brick and mortar, legally separate pharmacies. Express Scripts considers CareZone to be a mail-order facility, not a middleman, and is removing CareZone Pharmacy from its network of providers, saying the pharmacy illegally sent prescriptions to states where it is not licensed.
If CareZone wins this dispute, pharmacy benefit managers such as Express Scripts could be pushed do business with middlemen and would thus open the door for businesses like Amazon to step in, Axios reports.
"If we force the market open, then Amazon can basically walk into it, and Express Scripts will have some very problematic precedents to deal with," CareZone CEO Jonathan Schwartz told Axios.