Artificial Intelligence tool has major promise for diabetes treatment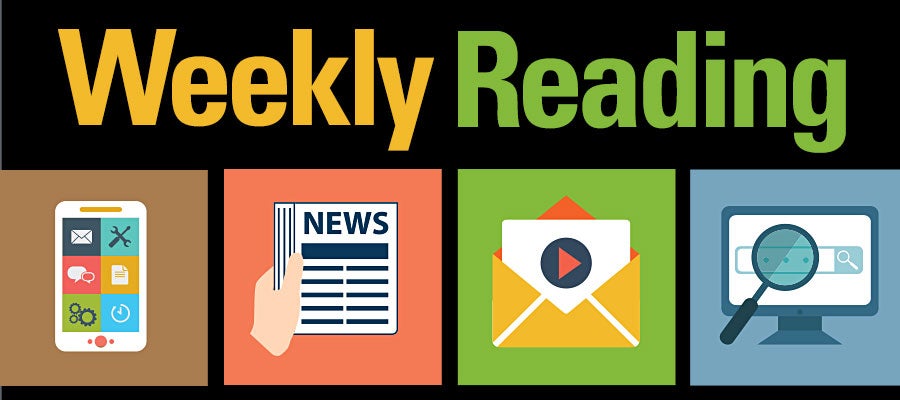 New AI tool could change the game for diabetes complication
New advancements in artificial intelligence hold promise in diabetes treatment, Modern Healthcare reports. The publication describes an AI-driven machine that can spot diabetic retinopathy by examining images of the back of the eye. Although AI isn't generally an autonomous tool, providers who aren't well-versed in caring for eyes can count on this particular technology to detect diabetic retinopathy. This could make it significantly easier for providers to treat retinopathy early on, as "about half of people with diabetes do not see an eye doctor annually," the publication said.
"AI tools can help physicians handle a lot more data a lot more quickly and help them prioritize," Susan Etlinger, an industry analyst with the Altimeter Group, told the publication. "Theoretically, that could give a family physician a lot more tools in their toolbox to be able to run an initial diagnostic on somebody and then refer that person for additional treatment."
The University of Iowa Hospitals and Clinics in Iowa City is already using the tool, which produces a result that's entered into the electronic health record almost immediately after examining the patient.
This year's flu season may depend on where you live
Large cities may see longer flu seasons this year and smaller cities may see shorter, but more volatile ones, a study from Science magazine suggests.
The study doesn't say that one's risk of getting the flu has to do with how densely populated one's city is, STAT says, but it suggests that "the flu needs the right atmospheric conditions to spread effectively" in less populous places. In big cities, those circumstances don't matter quite as much.
"If there's lots of people and transportation patterns frequently bring them together, it helps the virus find new hosts even when climate conditions aren't at their most favorable," lead author Benjamin Dalziel, an assistant professor in the department of integrative biology at Oregon State University in Corvallis, told STAT.
Op-ed: Denying immigrants aid for health care would damage public health
The Department of Homeland Security's proposed rule to deny legal immigrants who rely on government assistance their permanent residency status could result in worsened public health outcomes, increased emergency room use and a rise in communicable diseases among those who aren't vaccinated, Kenneth L. Davis, president and CEO of Mount Sinai Health System, wrote in an op-ed for the New York Daily News.
Mount Sinai is one example of a health system that treats large numbers of patients who need Medicaid and other government aid to help pay for their care. Large amounts of legal child citizens with immigrant parents are already skipping care because of worry over their parents' residency status, Davis said, and this rule would lead many more children and adult immigrants (or those with immigrant relatives) to skip necessary vaccinations, prenatal and perinatal care, and other essential treatments.
"What inevitably happens when someone goes without proper care is that minor health issues are ignored until they become so serious that the patient shows up at the emergency department with a severe condition that is costly to treat," he said. "We see it happen every day at our hospitals."
Davis said that the long-term damage to public health would far outweigh the government's estimated cost savings.
"Sicker children will have more chronic disease, more health complications, and, over time, will cost the country multiples of any short-term savings in government benefits," he wrote.
Study: Aspirin might reduce risk of ovarian cancer in certain quantities and duration
A new study suggests that women who regularly take low-dose aspirin are 23 percent less likely to develop ovarian cancer than women who didn't take aspirin at all, CNN reports.
But, women who used low-dose aspirin for five years or more — and those who used standard-dose aspirin, or 325 milligrams — did not appear to be in a better position against developing ovarian cancer, the study showed. Neither did those who heavily used nonsteroidal anti-inflammatories, such as ibuprofen.
Aspirin might lower the risk of ovarian cancer, which is the fifth most common cause of cancer-related death among American women, by decreasing inflammation, said the authors of the study.
Cardiologists formed a health care startup that is much more than an app
A group of Columbia University Medical Center-trained cardiologists formed a New York City based medical startup to lower heart disease through a hybrid of digital technology, testing, preventive guidance and good old face-to-face interaction, CNBC reports.
While the company, dubbed Heartbeat, utilizes online tests and other digital software, it ultimately wants patients to come in to its clinics for face-to-face visits. The clinics (of which there are two-and-counting) "look like a cross between a doctor's office, a start-up work space, and a gym," and come with nutritionists and exercise therapists, the publication said.
While cardiologists will help patients interpret their heart rate data from their Fitbits or Apple Watches, they also administer EKGs, cardiac ultrasounds and typical blood tests. Another dimension of an in-person screening: they monitor their patients as the patients run on treadmills, to observe their exercise capacities and spot signs of blockages.
Founders hope to collect enough evidence within the next decade to show a reduction in heart attacks and strokes among its patients and improving patient outcomes, CNBC said.