Proposed Medicare Cuts Jeopardize Access to Care for Patients and Communities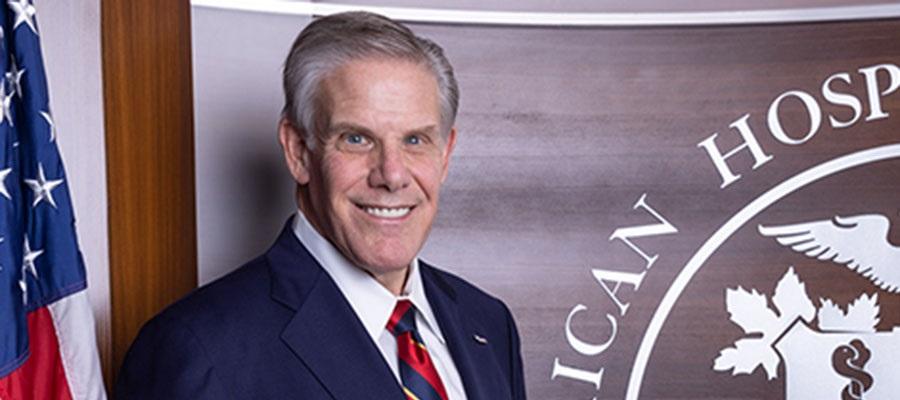 This Op-Ed originally appeared in The Hill.
Will the care be there?
A confluence of unprecedented challenges over the last three years, including workforce shortages, skyrocketing costs of providing care and supply chain disruptions, poses a serious risk to America's hospitals' and health systems' ability to do what communities across the country rely on them for — providing quality and accessible care 24/7 to all who need it. These headwinds also include an aging population in need of medical care and the necessity to invest in newer facilities and technological upgrades, such as those to fight against growing cybersecurity threats and to ensure patients have access to the latest cutting-edge scientific breakthroughs.
With all that is at stake, now is not the time to expand flawed policies that undermine the unique services hospitals provide for their patients and the critical roles they play in their communities.
Congress is considering several pieces of legislation that would impose billions of dollars in additional Medicare payment cuts for services provided by hospital outpatient departments (HOPDs). If enacted, these misguided so-called "site-neutral" policies would reduce patient access to vital health care services, particularly in rural and other medically underserved communities.
Here are five reasons these proposals are flawed and should be rejected.
Site-neutral payment policies are based on an erroneous assumption that hospitals are overpaid for outpatient services provided to Medicare patients. The reality is Medicare severely underpays hospitals for the cost of caring for patients. In fact, AHA survey data shows hospitals received payment of only 84 cents for every dollar spent caring for Medicare patients in 2020. Even without these newly proposed cuts, Medicare outpatient margins are already a staggering negative 17.5 percent. Meanwhile, hospitals' expenses increased by 17.5 percent between 2019 and 2022, while Medicare rates for outpatient care increased by only 7.5 percent during this period.
Patients, particularly those in rural and medically underserved communities, could lose access to local hospital care. Most rural hospital funding comes from government payers, and Medicare comprises nearly half of their revenue. Medicare's chronic underpayments have contributed to at least 149 rural hospitals closing or converting to another type of provider since 2010. Additionally, other types of sites of care often do not locate at all in rural or urban areas where the commercial insurer patient mix is lower. Further site-neutral cuts would lead to devastating financial hardship, reduced access to essential services and programs, and additional hospital closures.
HOPDs treat sicker, lower-income patients with more complex and chronic conditions than those treated in independent physician offices or ambulatory surgery centers. This is in part because hospitals are better equipped to handle complications and emergencies, which often require the use of additional resources that other care settings do not typically provide, such as access to ICUs and other critical hospital services.
Site-neutral proposals do not account for key differences between HOPDs and other sites of care. The cost of care delivered in hospitals and health systems takes into account the unique benefits only they provide to their communities. This includes maintaining standby capacity for natural and man-made disasters, public health emergencies and other unexpected traumatic events. In addition, hospital facilities must comply with a much more comprehensive scope of licensing, accreditation and other regulatory requirements compared to other sites of care. Hospitals also deliver around-the-clock emergency care to everyone who walks through their doors, regardless of their ability to pay or insurance coverage.
Health insurers and private equity firms — not hospitals — are responsible for most of the acquisition of physicians during the last five years. At the same time, as physician polling data has shown, most physicians are choosing to become employed rather than operate their own practice due to increased costs and burden from policies like commercial insurer prior authorizations. Clinicians consistently tell us they would rather focus on the practice of medicine and their patients and not have to be responsible for creating their own infrastructure, for example, with electronic medical records or paying liability premiums. In deals where health insurers acquire physician practices, the average number of acquired physicians per deal was more than ten times higher for health insurers than for any other acquirer type, including hospitals and health systems, according to an AHA analysis of data from Levin Associates.
When people see the blue and white "H" symbol, they think of healing, hope and health. They feel comforted knowing help is here. Hospitals and health systems provide care to all who need it, 24 hours a day, seven days a week, 365 days a year.
People must realize what is at stake. Congress should reject these harmful proposals, and instead work to strengthen access to essential care for patients and communities across the nation.
Rick Pollack is the president and CEO of the American Hospital Association.