Role of Hospitals: HCA Florida Health Care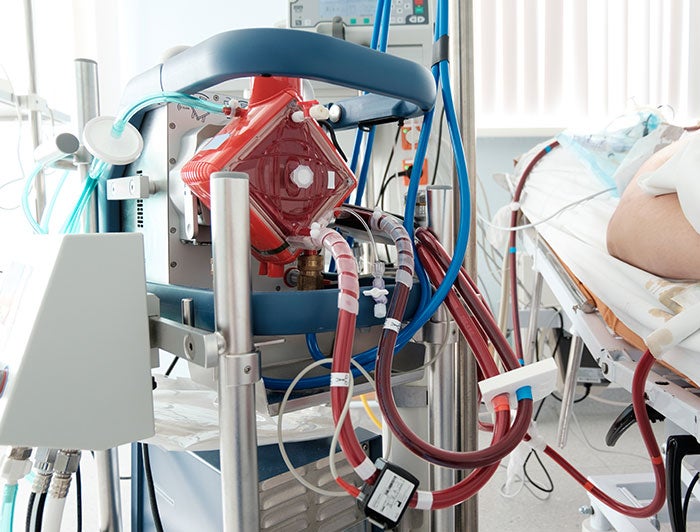 When Rachel Watson and her husband David both became ill with COVID-19 in 2021, the situation quickly turned serious. While David had a relatively minor case, Rachel soon developed severe respiratory issues. One night during a tropical storm, she could no longer breathe safely on her own. David called an ambulance that took Rachel to HCA Florida West Marion Hospital where she was immediately placed on oxygen.
It wasn't enough. The mother of three required a transfer to HCA Florida North Florida Hospital and was placed on an ECMO (extracorporeal membrane oxygenation) machine. She remained on the machine, largely unconscious, for 89 days.
"For the first 17 days straight, she had the same nurse," David explained in an episode of the Federation of American Hospitals podcast "Hospitals in Focus." "And [the nurse] fought tooth and nail to keep Rachel alive. She really took it upon herself to do what she had to do."
When Rachel was safely removed from the ECMO machine, she expressed gratitude to the people who had cared for her for nearly three months. "I could never thank them enough," she remarked during the podcast. "They have a special place on this Earth. Not many people can do what they do and still go to work every single day."
Rachel still had a long road ahead of her. When she was transferred to a rehabilitation center, she again encountered extraordinary caregivers. "Sometimes I just didn't want to roll putty in my hands or do my therapy," she said. "But they never let me quit on myself."
While the ECMO therapy was integral to saving Rachel's life, she and her husband acknowledge the nurses, doctors, therapists and other health care workers for their extraordinary efforts. Rachel continues to present symptoms of long COVID, but she is back at home with her family.
"Everyone was just phenomenal," David said. "Knowing what I know now, I wouldn't have wanted her to go anywhere else."
Resources on the Role of Hospitals