Role of Hospitals: Allina Health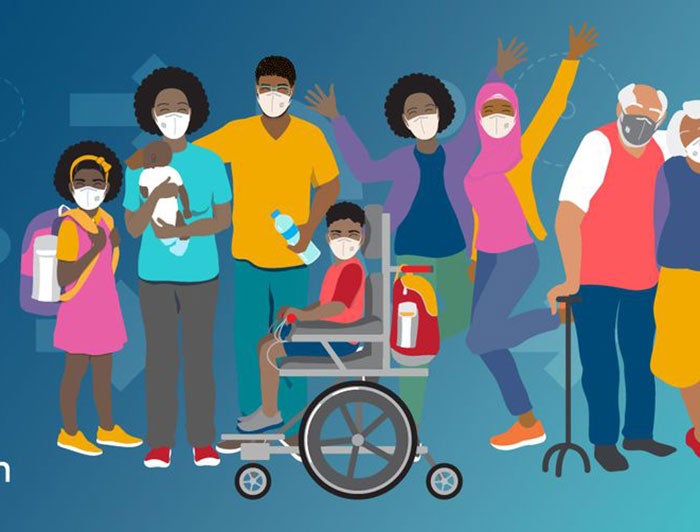 Allina Health aims to ensure everyone it serves has a fair and just opportunity to be healthy. To achieve that goal, the leadership team set out to learn what health equity looks like in the health system's communities and measure how well the organization is providing equal access to health care for all of its patients.
As a result of this initial work, Allina Health discovered that colorectal cancer screening rates among the health system's Blacks and African Americans were extremely low compared to other patient populations. The problem: low-literate individuals and culturally diverse individuals with limited English proficiency faced great difficulties in understanding health information and navigating the health care system. When health care education materials and other literature are not available in a patient's first language nor easy to understand, health care screening rates go down.
To address this disparity, Vivian Anugwom, director of health equity, led a team that took a deeper dive into the education materials on colorectal cancer screenings that the physicians provide to patients. The team adapted these tools to be more inclusive by addressing language, literacy and cultural barriers.
Community health workers who speak multiple languages were enlisted to follow up with patients struggling with language, literacy and cultural differences and answer questions after a provider visit. The community health workers are key to bridging the communication gap and improving access.
Moreover, Allina Health recently released its inaugural diversity, equity and inclusion (DE&I) report, which tells the story of the significant strides the health system has made in building a framework to make DE&I a priority. The report details the diversity representation of its colleagues and the health system's momentum of fostering an inclusive and equitable culture to improve the health of all people it serves. The report highlights the Allina Health's collaborations with community groups and a $30 million commitment to invest in community health improvement over a three-year period.
For more information, visit https://www.allinahealth.org/diversity-equity-inclusion.
Resources on the Role of Hospitals