Patients get into the swing of things at Kentucky Children's Hospital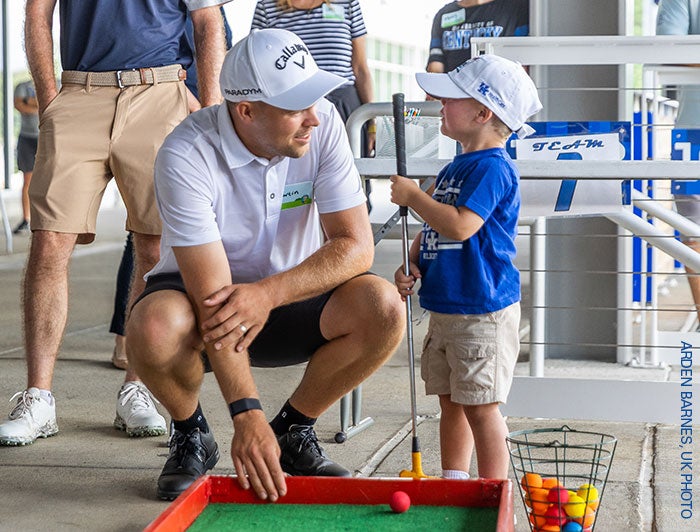 Things tend to get competitive on the makeshift nine-hole miniature golf course located at the University of Kentucky's baseball field – especially on the day of the annual Mini Pro-Am tournament, where patients at UK HealthCare's Kentucky Children's Hospital play with assistance from volunteer caddies. Lending themselves to the raucous atmosphere: family members, University of Kentucky coaches and athletes, and professional golfers – in town for the nearby PGA Barbasol Championship – cheering on the competitors.
"Watching the kids enjoy themselves, it takes me back to remembering when I played as a kid," professional golfer Todd Clements told the University of Kentucky news. "I'm going to take this mindset with me to the tournament."
For the fierce, pint-sized competitors walking the links, the event represents a welcome respite from care, and a few minutes of normalcy was par for the course.
Resources on the Role of Hospitals