The mission of all hospitals and health systems, regardless of size and type of ownership, is to care for their patients and communities. In addition to providing financial assistance to those in need, hospitals have programs that are responsive to their community's needs. These include help with housing, accessing healthy food, educational programs, health screenings, transportation to ensure patients arrive at needed medical appointments, vaccination clinics and other programs to address the many other needs that affect the community's health and well-being.
---
Community Benefit During the Pandemic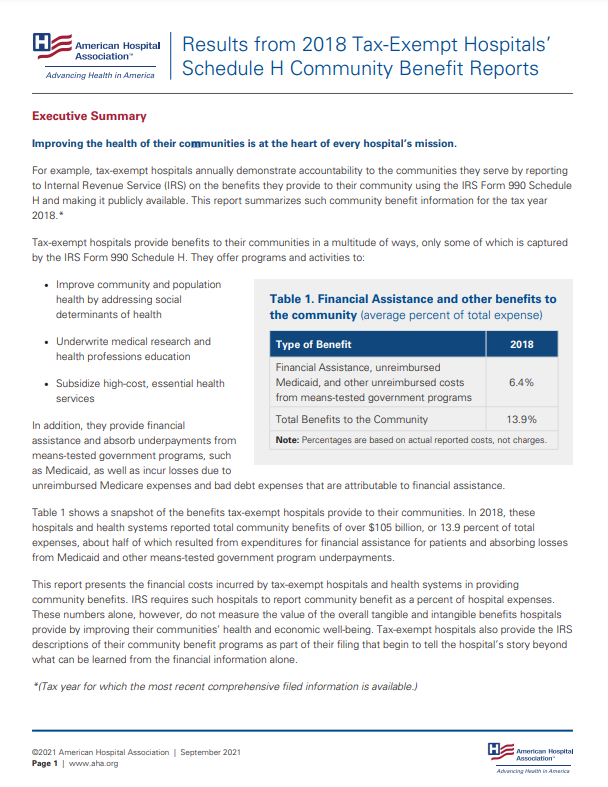 Executive Summary
Improving the health of their communities is at the heart of every hospital's mission.
For example, tax-exempt hospitals annually demonstrate accountability to the communities they serve by reporting to Internal Revenue Service (IRS) on the benefits they provide to their community using the IRS Form 990 Schedule H and making it publicly available. This report summarizes such community benefit information for the tax year 2018, the tax year for which the most recent comprehensive filed information is available.
Key Resources