Telling the Hospital Story: LCMC Health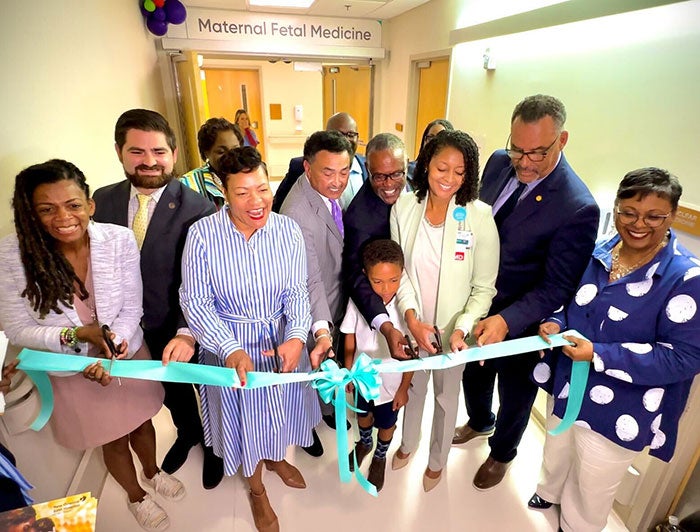 LCMC Health opens Maternal Fetal Health Clinic in Underserved Area of New Orleans
In May, New Orleans East Hospital joined its LCMC Health sister hospital, Touro, to open a Maternal Fetal Health Clinic to ensure equitable prenatal care is available for patients in eastern New Orleans. Local health care leaders recognized that women with high-risk pregnancies in the New Orleans East neighborhood often had to travel to other parts of the city for maternal fetal health services. Risk factors can include multiple births at once, underlying health conditions (diabetes, stress, anxiety and other mental health concerns), advanced maternal age (being 35 and older), and medical histories of miscarriage. Many of these risk factors are prevalent in women that live in New Orleans East and other underserved communities.
New Orleans East is a majority-Black area and home to much of the city's Vietnamese population; since Hurricane Katrina in 2005, the community has had limited options for maternal health care since the storm resulted in the shuttering of its birthing hospital.
Through its partnership with LSU Health, the hospital will also offer patient education programs to improve health literacy for mothers.
Robert Maupin, M.D., who leads the division of maternal fetal medicine at LSU Health in New Orleans, said the new clinic's focus on ensuring mothers have healthy pregnancies will help improve the health of their children and families at large in the area. "We know that this is really the foundation for healthy families," Maupin said.
See the WVUE news segment for more.
Resources on the Role of Hospitals