Role of Hospitals: Mary Free Bed Rehabilitation Hospital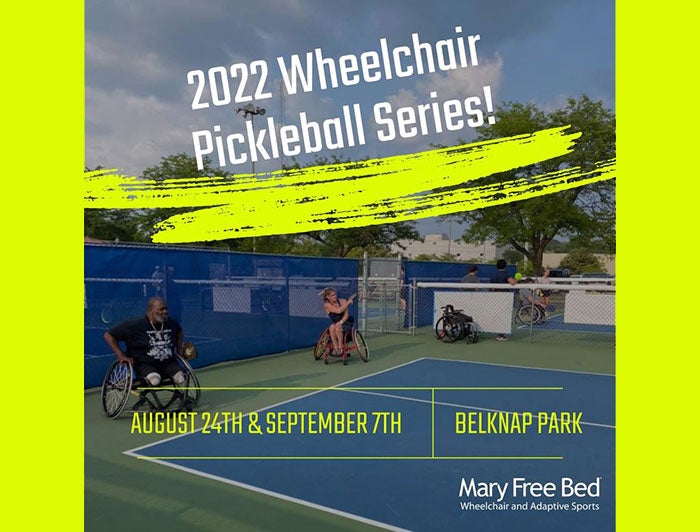 Adults with disabilities are more likely to have obesity, heart disease, stroke or diabetes than adults without disabilities, according to the CDC. Physical activity can reduce the risk and help manage these chronic conditions.
Mary Free Bed Rehabilitation Hospital, based in Grand Rapids, Michigan, created its Wheelchair and Adaptive Sports Program in 2012 for anyone age 3 or older who cannot participate in sports in the typical way. The program is now one of the largest of its kind in the U.S. It provides and promotes competitive and recreational wheelchair sports and clinics for persons with disabilities.
Mary Free Bed cares for children and adults who have experienced an injury or illness requiring physical rehabilitation, including stroke, brain injury, spinal cord injury or amputation. Through its Wheelchair and Adaptive Sports Program — called WAS — the hospital:
Loans specialized equipment so people can try a sport without having to make a substantial financial investment.
Provides sports and fitness classes and clinics at a reasonable cost.
Trains recreational therapists who organize sports teams such as wheelchair basketball, wheelchair fencing, handcycling, sled hockey, wheelchair rugby, wheelchair tennis and more.
Supports nutrition and exercise training for athletes and covers expenses so that teams can compete in tournaments, including traveling out of state.
According to its
impact report
, in 2021 WAS had 1,772 participants, including 955 athletes who competed on teams, and 817 children and adults who took part in in-person and virtual classes, clinics and special events. Nearly 97% of participants said they felt successful after completing an event. The program also involved 596 volunteers in 2021.
Resources on the Role of Hospitals