Connecting Care with Community
The AHA is committed to driving the development of accessible and equitable health services by partnering with communities and redesigning delivery systems to ensure seamless, high-quality and affordable care for all patients. We work with hospitals and health systems to:
Develop capabilities needed to care for patient populations
Partner with communities
Drive transformational change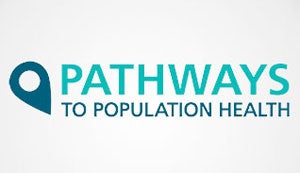 Learn more about the AHA's Framework for Population Health and explore additional resources that will give you a better understanding of the dynamics of population health.
Population health is central to our efforts to improve health care outcomes and well-being. This video provides a high-level overview of what population health is and why our health systems must adopt population health strategies to meet the needs of our communities.
---
Featured Tools and Resources

ACHI aims to advance healthy communities by providing education, professional development, resources and engagement opportunities in the fields of community health, population health and community benefit.

Learn more about partnering with communities to understand and respond to the social and structural conditions that impact the health status of community residents.