Role of Hospitals: The MetroHealth System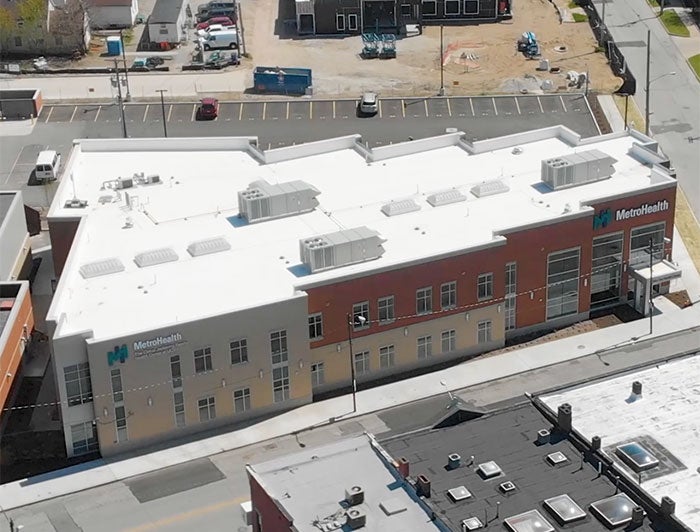 An innovative partnership between the MetroHealth System and Urban Community School (UCS), a K–8 nonprofit school, was behind a new health center built in Cleveland's near West Side neighborhood. Opened June 2020, the Cletus Jeckering Family Center of Care – Ohio City Health Center offers health services to the school's nearly 700 students, as well as their families and the entire community.
Located on the school campus, the center offers primary care, urgent care and support services, including behavioral health, nutrition and social work. In addition, MetroHealth provides health education and wellness programming for students and families as well as professional development for school staff. With this range of services, care teams can work together and provide seamless, integrated care to the community.
Many health care providers and staff speak English and Spanish fluently, so full-service bilingual care is available for Spanish-speaking patients and families. In addition, a Greater Cleveland Regional Transit Authority bus stop is located steps away from the health center's entrance, helping ensure convenient access to all health services via public transportation.
A Vimeo video about Ohio City Health Center features clinicians and leaders from MetroHealth and Urban Community School discussing the unique hospital–school partnership.
Resources on the Role of Hospitals