Telling the Hospital Story: MultiCare Deaconess Hospital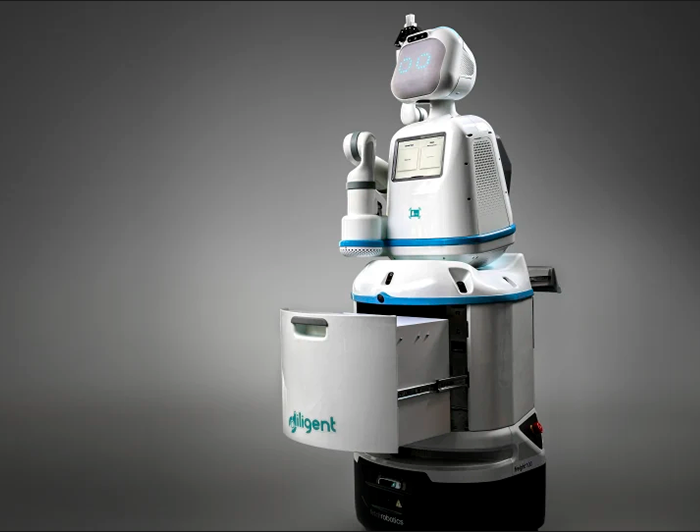 The emergence of artificial intelligence has impacted nearly every industry, particularly health care. Enter hospital robots, which run errands for nursing staff, freeing them up to spend more time on patient care. Multiple hospitals across the country rely on these robots for help with tasks that alleviate staffing struggles. But at MultiCare Deaconess Hospital in Spokane, Wash., they have a little more personality than your typical robot.
MultiCare uses a four-foot-tall robot named Moxi, which moves around the hospital on its own to run errands like taking samples to labs, getting equipment, and delivering medication to providers. What differentiates Moxi from other robots is that Moxi merges functionality with personality. It has large eyes that turn to hearts when interacting with people, it announces itself with cartoon-ish robot noises, and speaks to staff using phrases like, "I'm here to pick something up."
MultiCare currently has four of these bots, which are being used on a trial basis for three months before hospital staff decide if they want to roll out more at other locations around the state. To learn more about how MultiCare uses Moxi to lighten the load for nurses, read this GeekWire article.
Resources on the Role of Hospitals