Role of Hospitals: UCHealth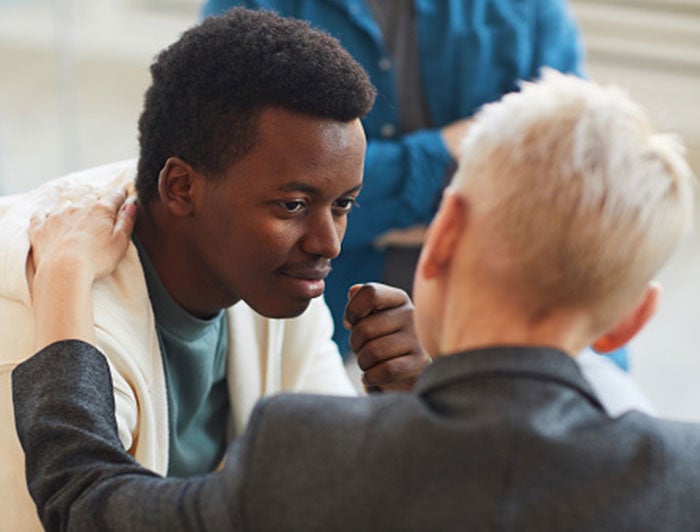 The At-Risk Intervention and Mentoring Program at UCHealth University of Colorado Hospital, based in Denver, is a hospital-based violence intervention program that addresses violence as a health issue, aiming to reduce upstream risk factors while enhancing protective factors. AIM specifically identifies youth and adults in the Denver metro area who are at risk of repeat violent injury and links them with hospital and community-based resources that tackle underlying risk factors for violence.
The AIM program — an expansion of the program at Denver Health — utilizes best practices, trauma-informed care and a public health approach to provide care. It relies on culturally competent and highly trained outreach workers, paired with public data and research, to interrupt the cycle of violence within these communities.
These outreach workers offer support in myriad ways. They meet with patients and their families when they are admitted to the hospital after sustaining an intentional violent injury. They build trusting relationships through culturally sensitive, trauma-informed care. And workers continue to follow patients and families long term to ensure they are connected with support to aid in their healing and recovery process. The list of services they provide ranges from mental health and substance use to legal support, job training, and much more.
Part of a national effort called The Alliance for Violence Intervention, which builds and connects violence intervention programs and promotes equity for victims of violence globally, AIM is run in partnership with the Gang Rescue and Support Project. GRSP is a peer-run, intervention program that works with youth who are at-risk of gang involvement or are presently active in gangs, helps families of gang victims, and serves as a youth advocate.
For more information, visit: https://www.uchealth.org/services/community-health/at-risk-intervention-and-mentoring-aim-program-at-university-of-colorado-hospital/
Resources on the Role of Hospitals