Role of Hospitals: University Hospitals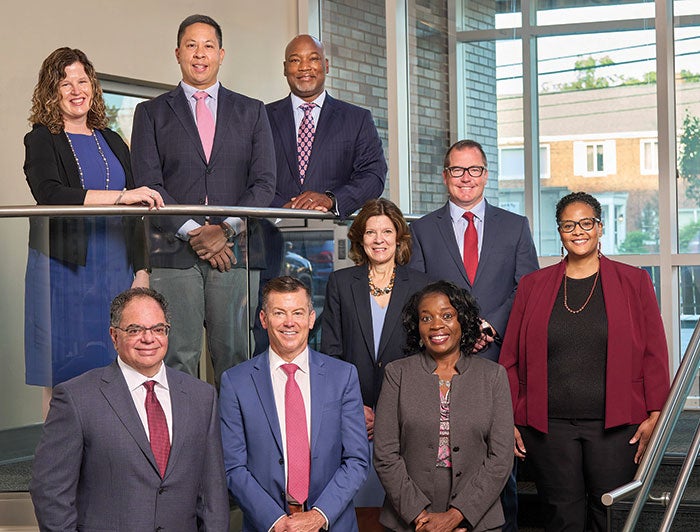 The Zero Harm Culture established at University Hospitals, based in Cleveland, is supported by all employees — from its environmental services and clinical teams to its senior leaders — and across its 20 hospitals, 50-plus health centers and 200 physician offices.
Beginning in 2018, the health system's senior leaders aligned around Zero Harm and communicated this goal. Then all employees, both clinical and nonclinical, began receiving training on the initiative and the importance of believing that harm is preventable.
UH's Zero Harm focus has four domains: 1) zero clinical harm; 2) zero suffering from a poor patient experience; 3) zero inequities; and 4) zero wasted resources.
According to UH CEO Cliff Megerian, M.D., "It requires building high-reliability medicine into our work streams for almost every DRG [diagnosis-related group] to make sure that we are following the best practices." He added, "And our board holds us accountable to that. In fact, the board is actively engaged to make sure this extends throughout the entire system and is not just limited to our academic medical center."
The health system launched a series of Zero Harm newsletters, focused on hospital, ambulatory and primary care, to provide tips — for example, reducing readmissions or decreasing use of skilled nursing facilities — and report performance on key metrics.
The Zero Harm initiative also requires open acknowledgment when defects occur — a process that encourages sharing data, events and opportunities to foster a "speak-up" culture and shared accountability.
Learn more at https://www.uhhospitals.org/for-clinicians/articles-and-news/articles/2020/11/nothing-less-than-zero-harm
Resources on the Role of Hospitals