Role of Hospitals: WellSpan Health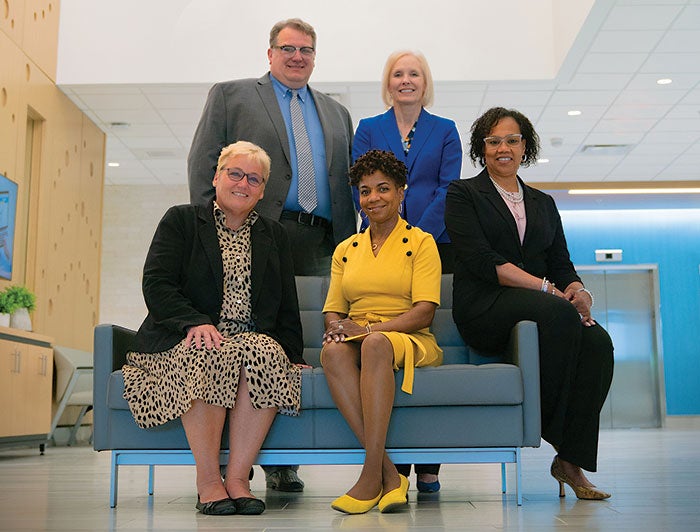 For WellSpan Health, an eight-hospital health system in York County, Pennsylvania, shifting toward a diverse and data-driven culture has resulted in positive outcomes — for patients and staff.
Health equity is a major focus for WellSpan, which serves central Pennsylvania and northern Maryland. To bolster these efforts, the health system took a close look at its electronic health record system to better understand breast cancer screening rates by race. And WellSpan found an opportunity for improvement.
"We used that data to drive op¬erational changes and realized a 50% decrease in disparity in screening rates between whites and other demographic groups," said Michael Seim, M.D., WellSpan's senior vice president and chief quality officer.
WellSpan expanded this information analysis beyond race. Since improving the collection of patients' race, ethnicity and language data, WellSpan Health also has significantly reduced inequities in severe maternal morbidity, COVID-19 mortality and COVID-19 vaccination rates.
And it doesn't stop with patients. This progress toward health equity mirrors WellSpan's ef¬forts to improve diversity, equity and inclusion throughout the organization.
Within the past two years, strategic recruitment efforts have increased diverse executives at WellSpan from 8% to 16%. The health system is an inaugural member of the Welcoming Workplaces Council, a group of like-minded leaders from various organizations within York County committed to creating diverse and inclusive cultures within their organization and communities. Additionally, earlier this year WellSpan York Hospital was recognized by the Human Rights Campaign Foundation as a top performer nation¬ally for its policies and practices to ensure equitable treatment and inclusion of LGBTQ+ staff and patients.
"Patients and team members should feel welcomed, respected and valued when they come to WellSpan, and that has been our goal," said Roxanna Gapstur, WellSpan's president and CEO.
For more information, visit: https://www.wellspan.org/programs/womens-health/
Resources on the Role of Hospitals