Rural Health Care Leadership Conference News Coverage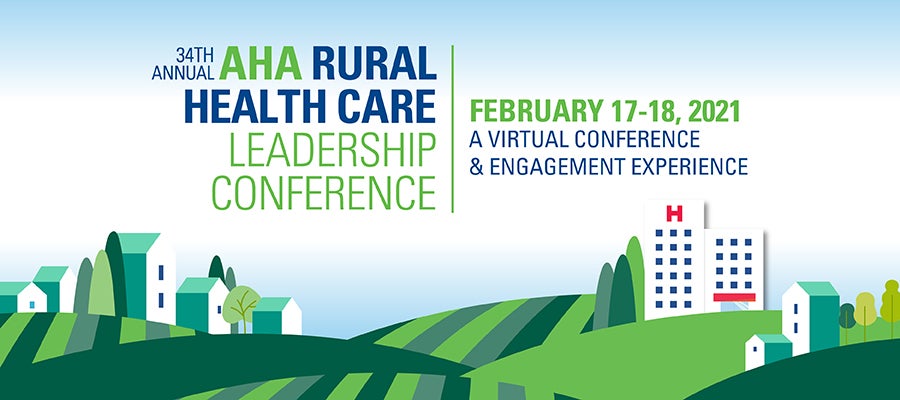 Rural health care leaders are actively transforming their organizations through a focus on affordability and value with innovative responses to emerging opportunities. Strategic partnerships that cut across the care continuum, evolving payment models, unique workforce approaches, effective leveraging of digital technologies, attention to the social determinants of health, and new care models are enabling rural providers to improve the health of their communities. Success is being driven by inspired leadership, forward-thinking governance, and resilient clinicians.
The American Hospital Association's 2021 Rural Health Care Leadership Conference and Virtual Experience, February 17-18, brings together top practitioners and thinkers to share strategies and resources for accelerating the shift to a more integrated and sustainable rural health system. We'll examine the most significant operational, financial and environmental challenges and present innovative approaches that will enable you to transform your organization's care delivery model and business practices.