As COVID-19 Vaccination Rates Climb, Hospital Leaders Say It's Not Over Yet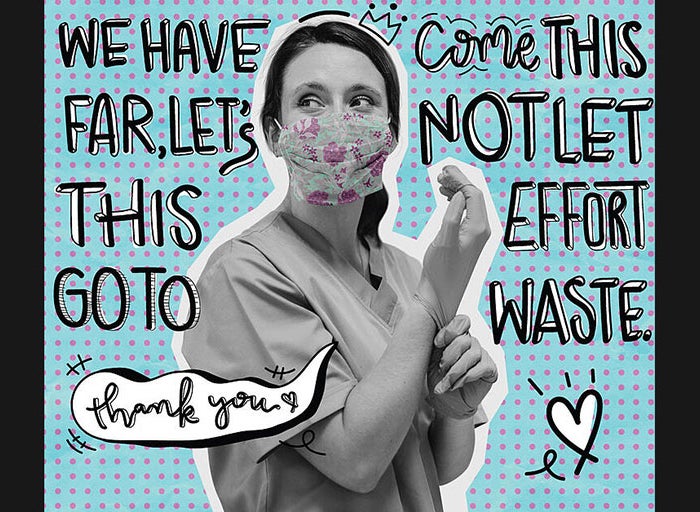 Photo Credit: Care New England
As of mid-February 2022, 80% of Rhode Island residents were fully vaccinated against COVID-19, making it and Vermont the two states with the highest percentage of their population to have received two doses.
The percentage of Rhode Island's population that has received a booster shot is 41%, a figure that the state's hospitals, health systems and health departments are working to increase.
Care New England, based in Providence, Rhode Island, has released a series of short videos with health care leaders thanking community members for being diligent about getting vaccinated but also urging them to "get a booster vaccine today."
Leaders from across the health system's network featured in the videos include Paari Gopalakrishnan, president of Kent Hospital; Kayla Cross, family nurse practitioner at Women & Infants Hospital; Seth Koenig, M.D., chief of pulmonary critical care at Kent Hospital; Robin Neale, vice president, quality and clinical effectiveness; and Dionne Poulton, chief diversity officer.
Poulton tells video viewers that "Rhode Islanders did a wonderful job getting their primary series of COVID-19 vaccinations. However, research does tell us that the booster significantly increases our protection against the virus."
She adds: "We continue the fight here every day, every night — but it's not over. We still need your help. Get your booster."
By visiting C19VaccineRI.org, Rhode Islanders can find the latest vaccine news and guidance as well as links to vaccination locations across the state — from public libraries, schools and churches to local YMCAs and housing authorities. Care New England has a COVID-19 resource hub that offers key data, education and other valuable information.
COVID-19 Vaccine Resources
Resources on the Role of Hospitals