COVID-19 Vaccine Communications Resources
The people working in hospitals and health systems are trusted sources of information. Answering questions, sharing personal reasons for getting vaccinated, and respecting concerns of those not yet ready to get their vaccine are all powerful ways the health care field can help end this pandemic.
Ongoing polling reflects the complicated reasoning behind those who aren't yet vaccinated – from unanswered questions or lack of transportation to confusion about where vaccines are available. Below are resources to help the health care field support COVID vaccination efforts.
---
On This Page
---
A Serious Decision PSA
Hospitals and health systems can add their own branding to a 30-second or 15-second PSA. Please email Emily Gustafson at egustafson@aha.org for more information.
---
Communications by Audience
Communicating with Health Care Professionals
Communicating with Consumers
Tools for Community Based Organizations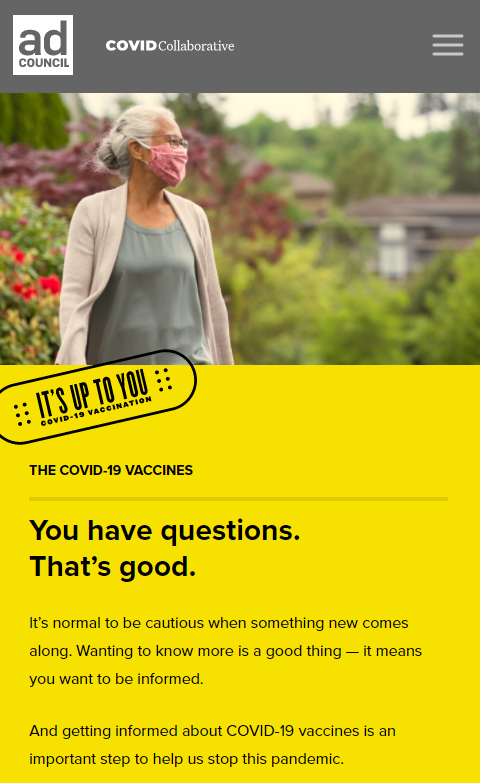 Featured Resource
The Ad Council and COVID Collaborative are leading a massive communications effort to educate the American public and build confidence around the COVID-19 vaccines.
GetVaccineAnswers.org features answers to frequently asked questions about COVID-19 vaccines.
---
Ask questions, follow science, get vaccinated - New PSA with AMA, ANA, and AHA
The pandemic has tested all of us as we have learned to live, work, and act differently. Strengthen our resolve to defeat COVID-19 by asking the questions, following the science, and getting vaccinated.
Do Your Part Public Service Announcement
AHA Joins AMA and ANA backing science-based COVID-19 vaccine development and urges adoption in this PSA, available in English and Spanish.
---
Social Media Campaigns and Resources
Right-click images to save and share, or click links below images to download versions sized for Facebook, Instagram, LinkedIn or Twitter. Visit the social media assets page to view all vaccine communications social campaigns and resources.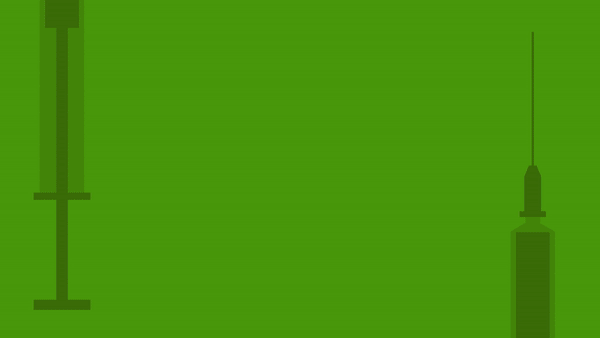 ---
This content was funded in part by a cooperative agreement with the Centers for Disease Control and Prevention (grant number CK20-2003). The Centers for Disease Control and Prevention is an agency within the Department of Health and Human Services (HHS). The contents of this resource do not necessarily represent the policy of CDC or HHS, and should not be considered an endorsement by the Federal Government.
Disclaimer: The information provided on this page is based on guidance from the Centers for Disease Control (CDC) and is not intended to be a substitute for professional medical diagnosis or treatment. Always seek the advice of your physician or other qualified health provider with questions regarding a medical condition.
Key Resources