Vanderbilt Health Uses Creative Partnerships to Get People Vaccinated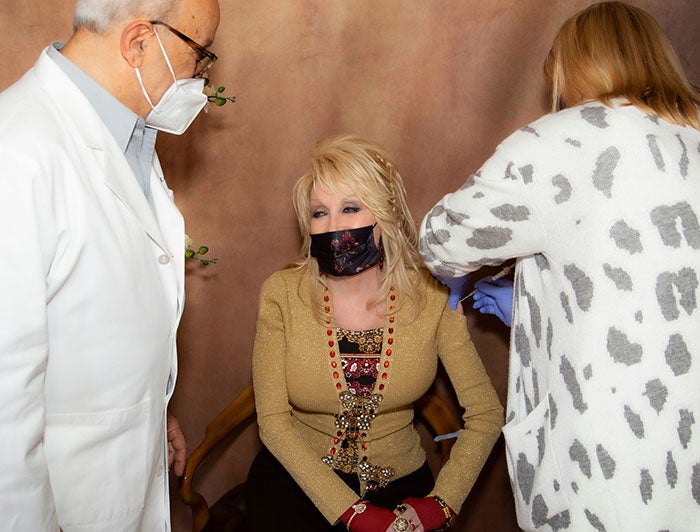 Photo Credit: Vanderbilt Health
Across the country, many companies and small businesses are encouraging employees to get vaccinated as they return to the workplace. In Nashville, Tenn., Vanderbilt Health is not only arming companies with helpful information on the benefits of the COVID-19 vaccines to share with employees, but also hosting pop-up vaccination clinics at employer-based sites.
It's part of the medical center's Employer Health Solutions program, which offers a full suite of health care services and resources that empower employees to proactively manage their health. Convenience is a key benefit and motivator.
Health care services offered to employers for their employees include health screenings, medical consultations, education and vaccinations, including the COVID-19 vaccines.
For businesses with 20 or more employees and their adult dependents, Vanderbilt Health will host an on-site COVID-19 vaccination event, working with the employers to cover costs associated with the event. For smaller businesses, Vanderbilt Health will help employees and their eligible family members schedule appointments at any of the nearby medical center vaccination clinics.
And if you think that's a smart strategy, check out Vanderbilt Health's successful partnership with Nashville royalty. The medical center created a mega campaign called Be a Fan. Take the Shot. featuring one of country music's hottest stars, Brad Paisley, to help spread the word about vaccine awareness. And Vanderbilt Health has partnered with leading sports organizations, including Nashville Predators, Nashville Soccer Club, Vanderbilt Athletics, Music City Grand Prix, Nashville Superspeedway, Pro Football Hall of Fame and Bridgestone Arena, to set up mass vaccination sites.
Vanderbilt Health even snapped a photo of Dolly Parton getting vaccinated, which quickly blew up across the social media airwaves.
COVID-19 Vaccine Resources