Market Insights: Evolving Care Models
Hospitals and health systems across the country are redesigning care delivery to improve quality and outcomes, enhance patient experience, and reduce costs with the ultimate goal of better population health. Testing and implementing new care delivery models that focus on prevention and better coordination across the continuum ensures patient-centered care. The payment landscape for health care services is changing to support providers' transition to new care delivery models. Also, over the last 10 years, payers have transitioned a growing portion of payments made to providers to alternative payment models (APMs) to incent providers for quality and value, rather than volume.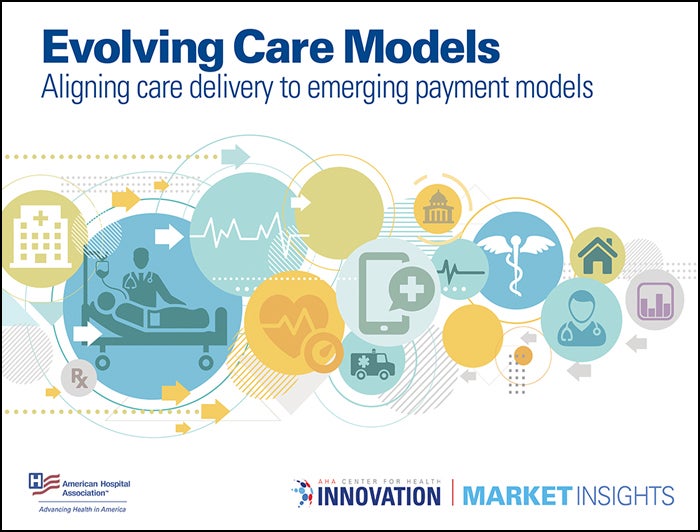 Evolving Care Models: Aligning care delivery to emerging payment models
Various care delivery and payment models that aim to achieve better care for patients, smarter spending and healthier communities are still evolving and being tested. As a result, health systems are implementing and refining a wide array of care delivery models.
This report from the AHA Center for Health Innovation provides an overview of the successes and challenges providers have experienced in aligning care delivery models with emerging payment models, and provides insights for those in the midst of this transition. Though the pace of the transition will vary by local market, payers will continue to shift financial risk to providers through more advanced payment models. Health systems are committed to advancing value-based care and will need to build new capabilities to succeed under these payment arrangements.
Road to Advance Along the Alternative Payment Maturity Model
Experiences of provider organizations offer a road map for others seeking to accelerate their transition to greater levels of risk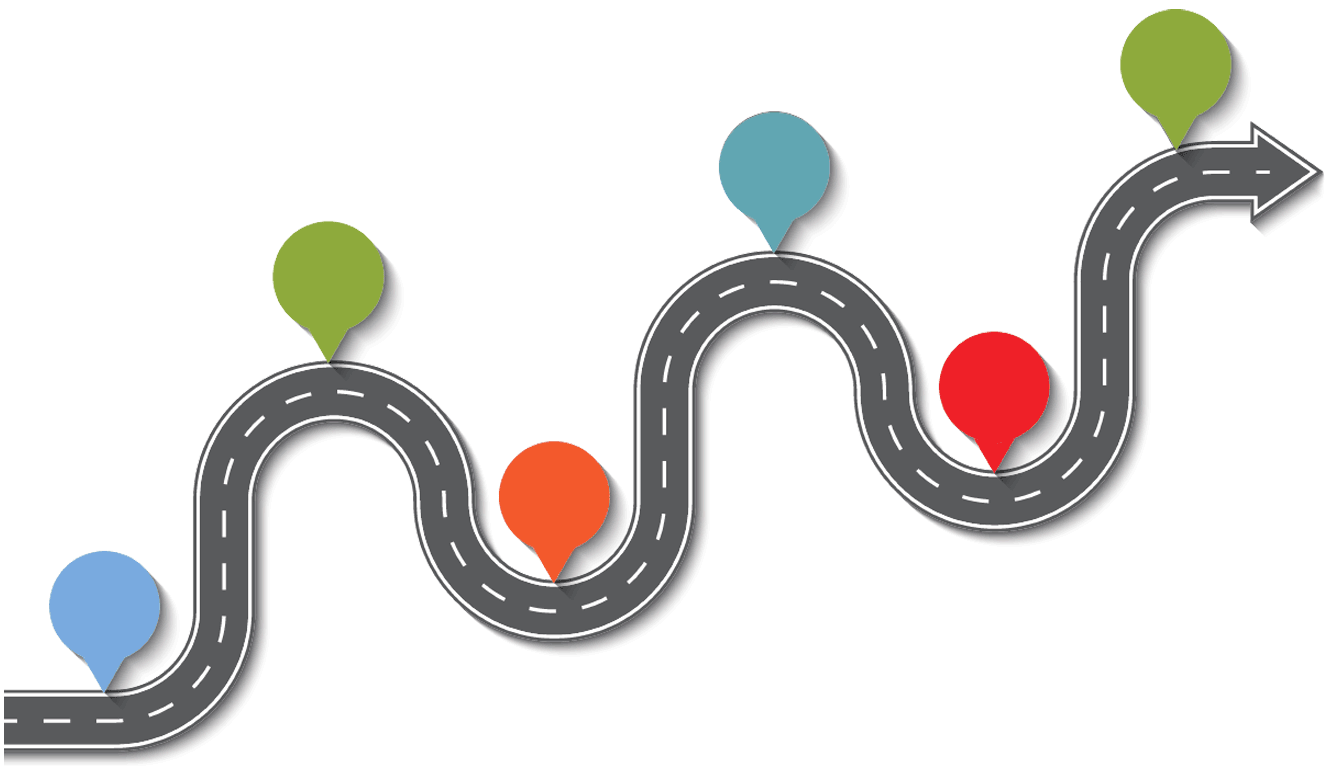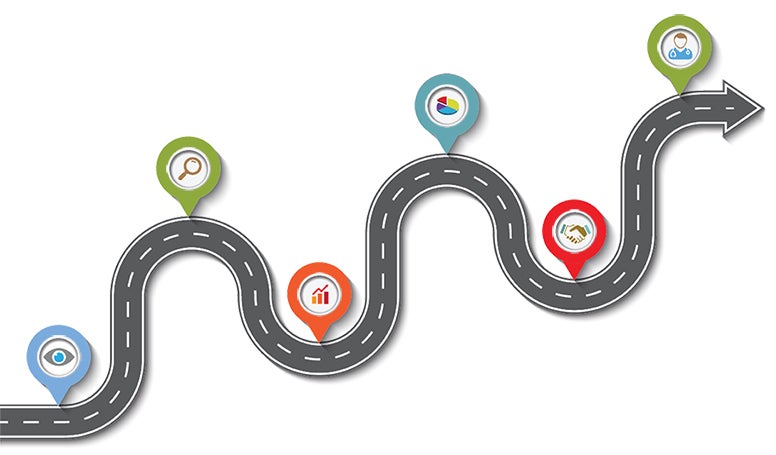 Develop and commit to a transformed vision of care delivery.
Identify a source of financing for the care delivery transformation.
Develop a proof of concept.
Build financial-management capabilities to manage risk contracts.
Leverage the proof of concept to negotiate more advanced APMs with other payers.
Align physician incentives with broader APMs negotiated with payers.
Resources
DASHBOARD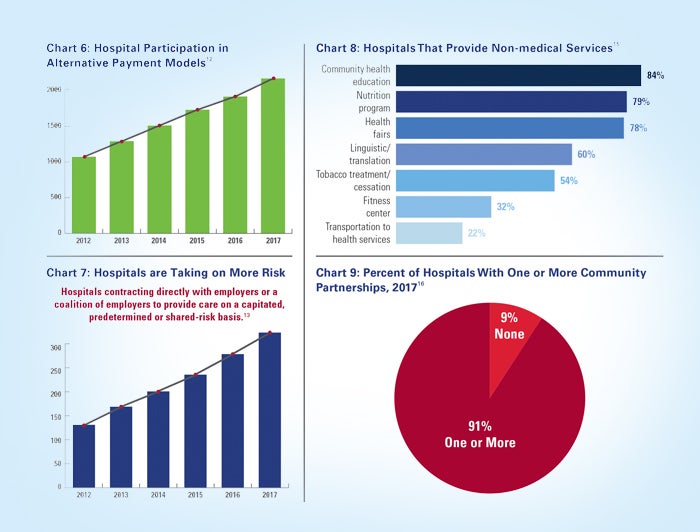 Hospitals are committed to increasing value and have taken steps to reduce cost, improve quality and enhance the patient experience. The 2018 AHA State of Value Survey shows that hospitals are committed to develop a culture where patient-centered value is a major focus for everyone in the organization.
DISCUSSION GUIDE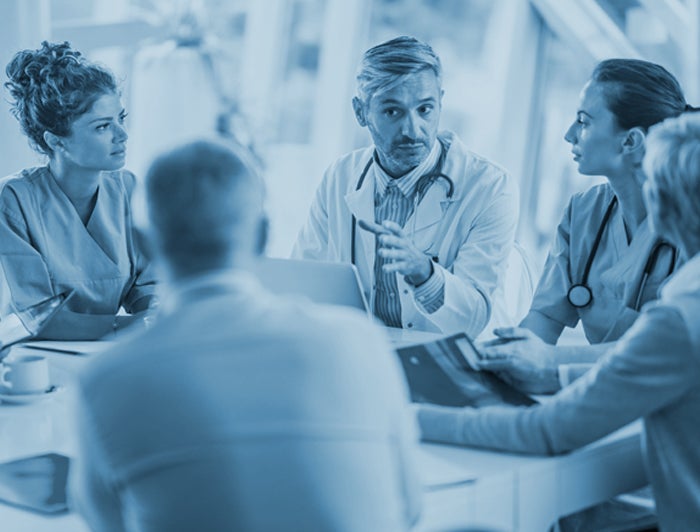 Many health systems are grappling with how to evolve their care delivery models, and which payment models can support their transformation goals. As hospitals develop a patient-centered value culture to achieve their transformation vision, they need to answer these 23 questions.
CASE STUDIES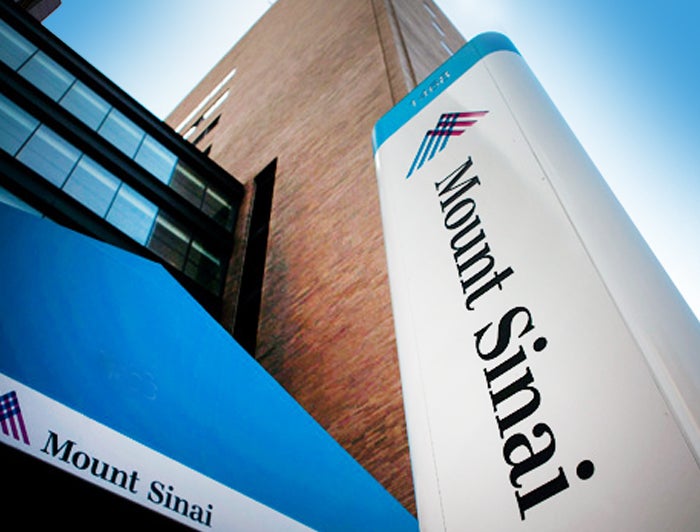 Learn how hospitals and health systems are implementing new value-based strategies to improve health care affordability in their communities. These examples illustrate how to redesign the delivery system, manage risk and new payment models, improve quality and outcomes and implement operational solutions.
Interactive Map: U.S. HOSPITALS IN alternative payment models
EXPLORE THE MAP
Find out what percentage of community hospitals in each state are participating in an ACO, bundled payment program, patient-centered medical home, clinically integrated network or are contracting directly with employers to provide care on a capitated or shared risk basis
EXCLUSIVE: View a more in-depth, AHA MEMBERS ONLY version for advanced querying capabilities.
FOR MORE DATA: To view hospital data on alternative payment models and many other areas, visit AHA Data.
Source: 2017 AHA Annual Survey Database™ and based on U.S. community hospitals as defined in Hospital Statistics.
ACO INFOGRAPHIC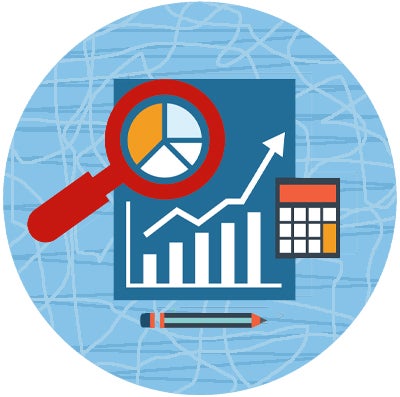 Hospitals and health systems invest significant time and resources into the provision of accountable care – and it shows. Accountable care organizations (ACOs) with hospital participation have saved millions of dollars for patients and for Medicare while delivering high quality, coordinated care.
On-Demand Webinar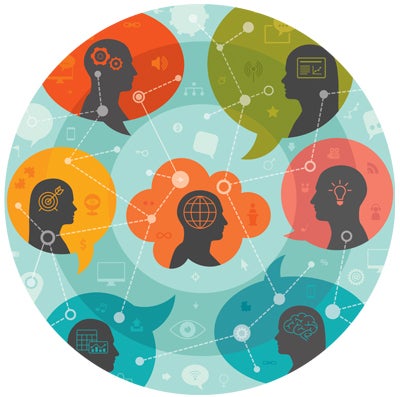 This webinar covers core aspects of bundled payment programs, including their goals, program types, design, trends in participation and types of participating entities, and relevant stakeholders. Key questions, such as how bundled payments affect quality, cost and volume, are discussed.