Market Insights: A Year of Disruptive Innovation
In 2018, some of the nation's most innovative companies launched initiatives large and small to disrupt health care's status quo. The aim: to deliver health care in better, cheaper and more efficient ways in locations that are easier to access and more desirable for consumers to use. Large retailers — CVS, Walmart, Walgreens, Amazon among them — now view themselves as patients' front door to health care. Huge corporations like Berkshire Hathaway, GE, and Boeing are revamping the way they fund and deliver their employees' health benefits. This timeline provides a snapshot of some of the most important deals that will impact hospitals and health systems going forward.

Download a PDF of the timeline
Resources
Analysis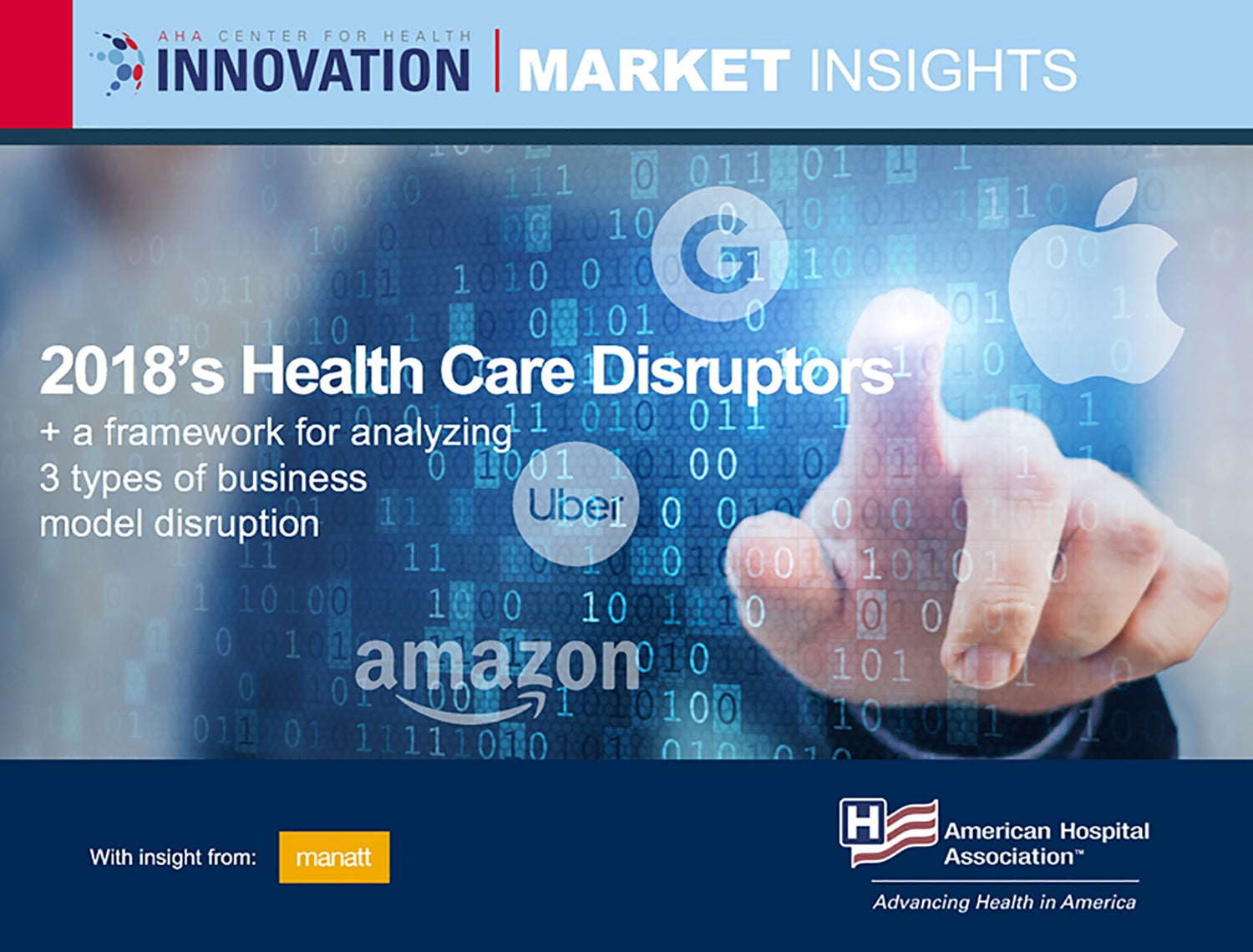 Disruptor Framework
New entrants are seeking ways to provide a better care experience through consumer-driven, innovative approaches. The AHA Center for Health Innovation's Disruptor Framework identifies three market forces driving the disruption of legacy hospital and health system business models and classifies disruptors into six key archetypes.
Report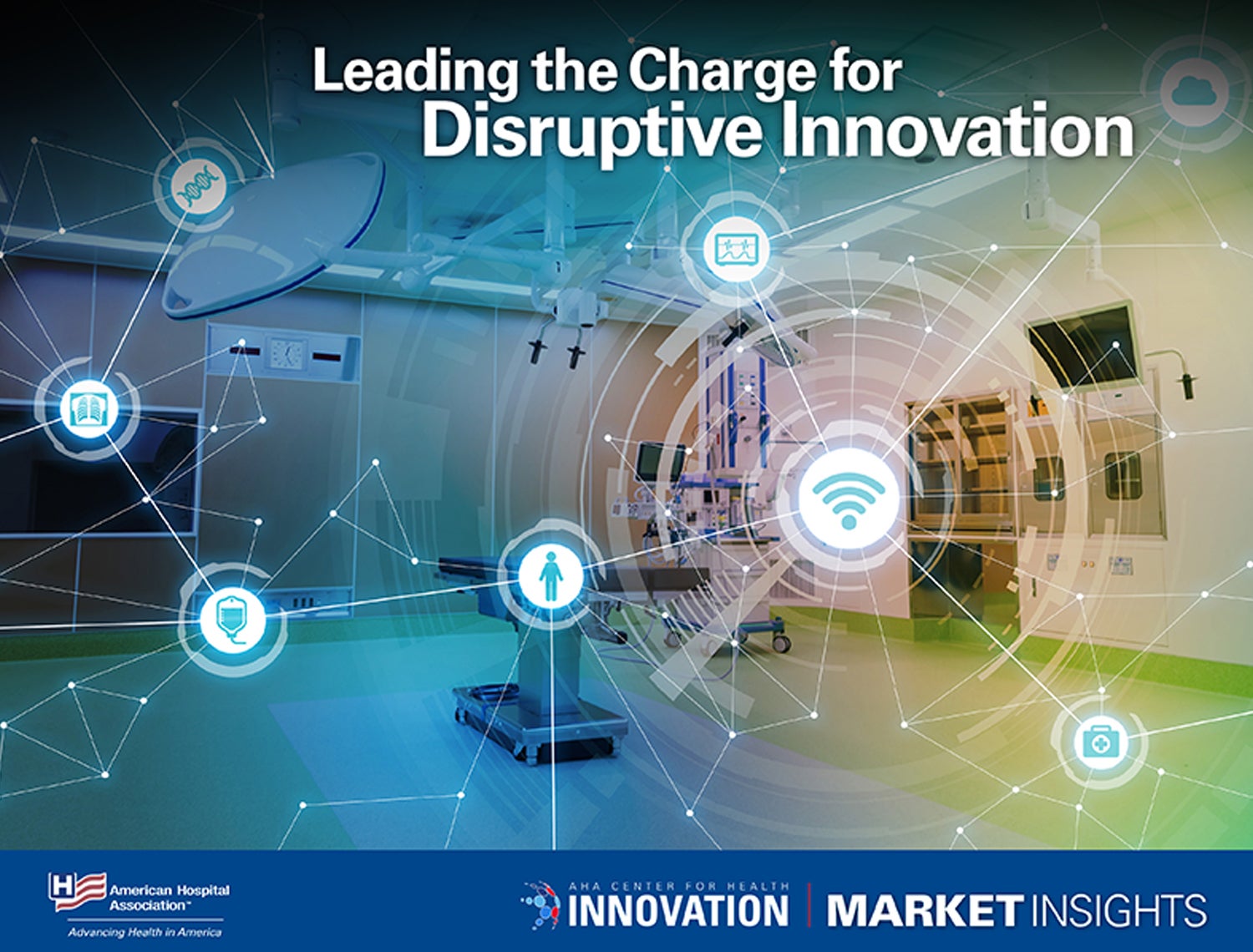 Leading Disruptive Innovation
New health care market entrants and vertical integrators are challenging the traditional business models of both hospitals and health systems. This report from the AHA Center for Health Innovation outlines the moves hospitals and health systems can make to convert that challenge into an opportunity to serve the health needs of their patients.
Discussion Guide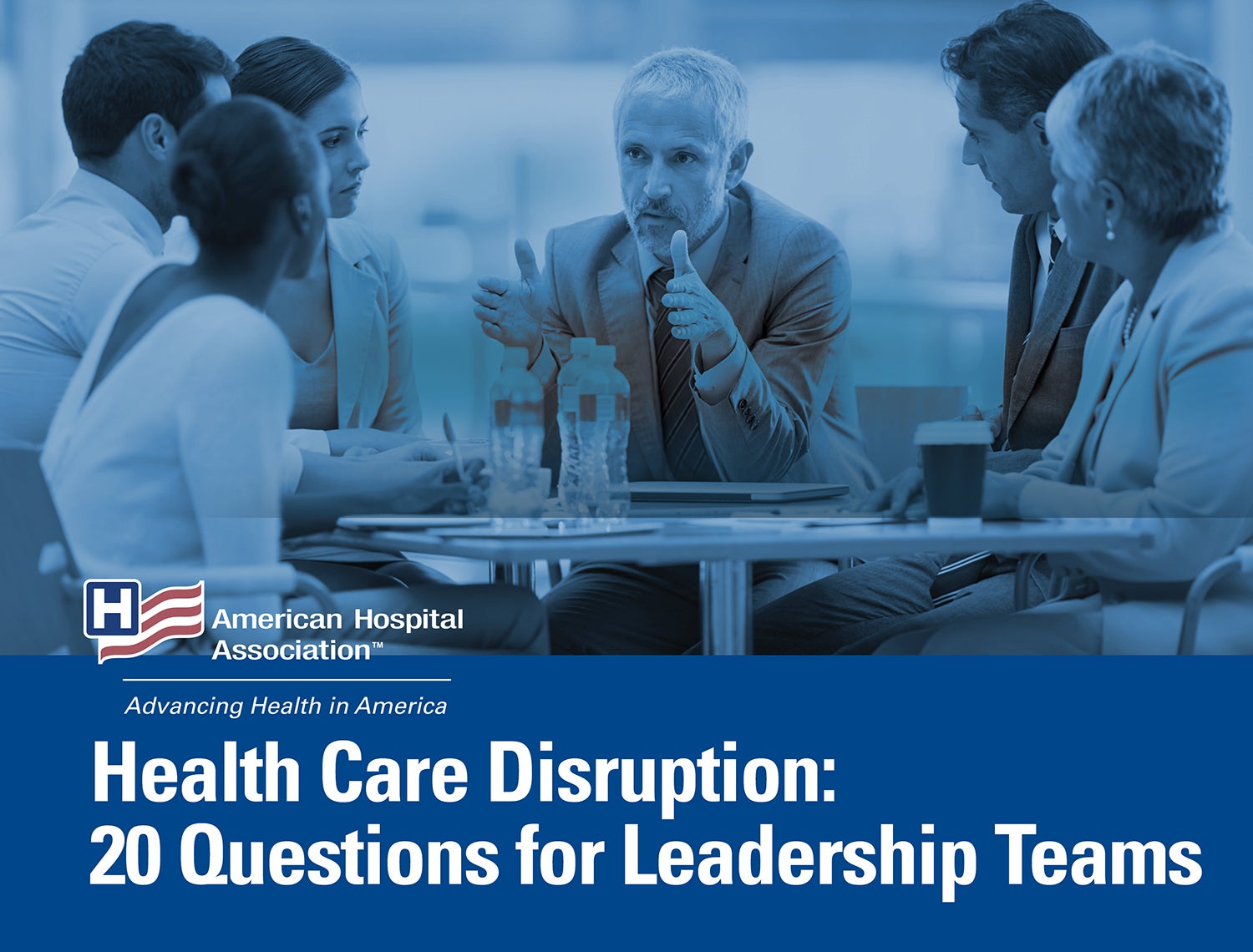 20 Questions for Leadership Teams
The health care field is undergoing an unprecedented transformation. Vertical integrators and new market entrants see opportunity within this environment and are seeking to disrupt the status quo. Here are twenty questions on the potential impact of disruptors on current business models for leaders and their teams to explore together.
Trustee

Resources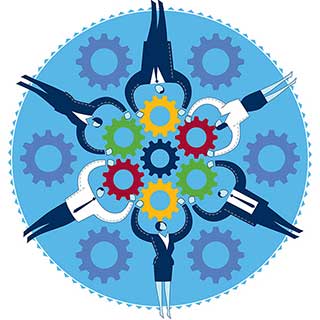 A successful response to business disruption may require significant changes to traditional governance and management practices.
Webinar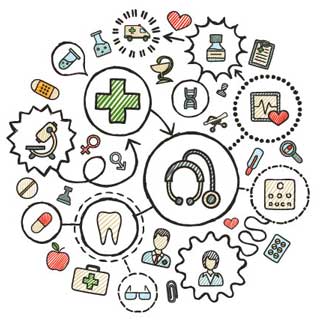 Emerging Trends, Major Players and Implications for Hospitals and Health Systems
Wednesday, January 16, 12:00pm-1:00pm CT
Register now!