Community Health Improvement Week
Thank you for sharing your activities, resources and stories with us in 2023.
Next Year's Community Health Improvement Week is June 10-14, 2024.
AHA Community Health Improvement (ACHI) presents Community Health Improvement Week 2023, a time to honor those working in partnership to improve the health and well-being of individuals and communities and advance health equity.
Share your CHI Week activities and resources on social media using #CHIWeek.
Follow @communityhlth and @ahahospitals for CHI Week updates.
CHI Week was June 12-18, 2023
Highlights from the 2023 Accelerating Health Equity Conference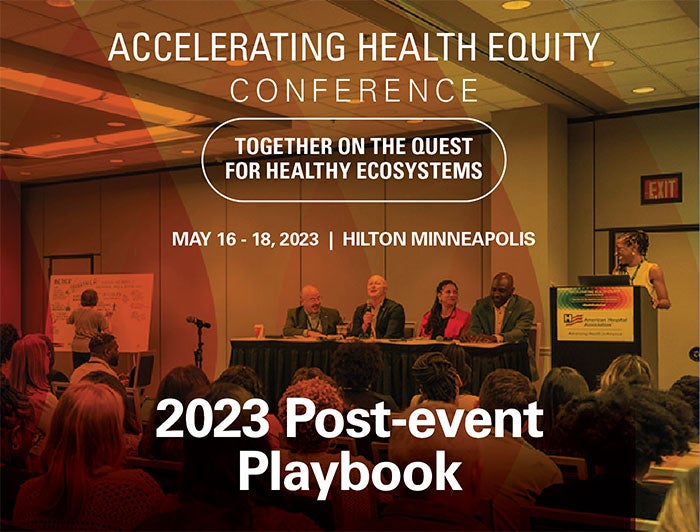 Browse a recap of the 2023 Accelerating Health Equity Conference, with key takeaways from conference sessions.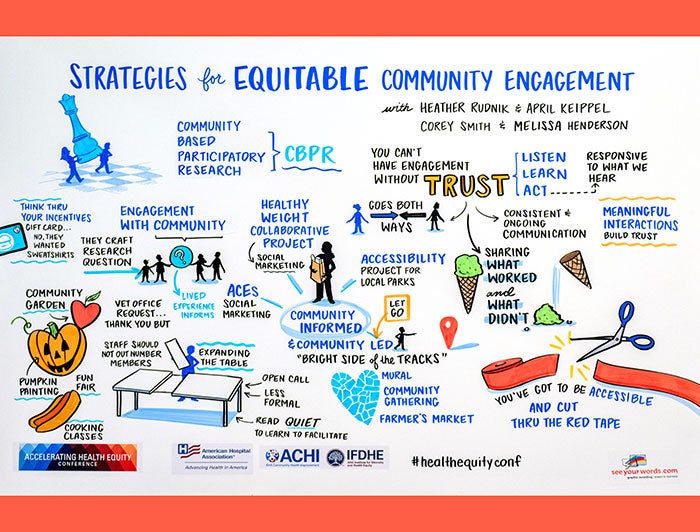 Building relationships with local stakeholders helps create solutions to address health inequities.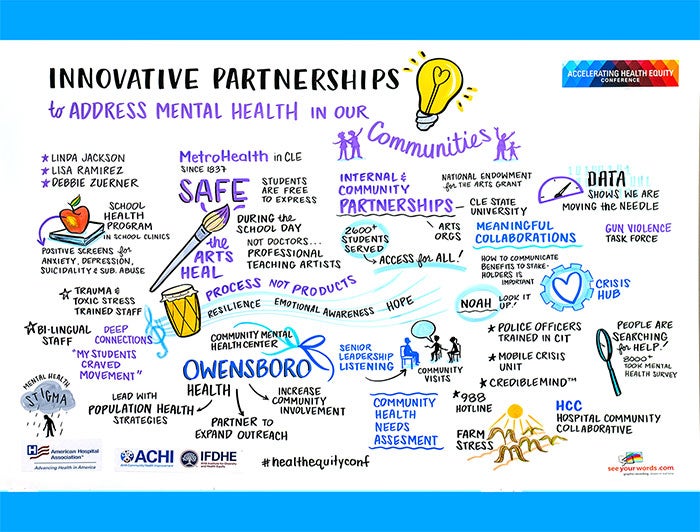 Community-focused models and interventions are effectively addressing the behavioral health challenges youth and adults face.
Community Health Improvement in Action
Discover how organizations across the U.S. are improving community health and advancing health equity.
Elevating Voices of LA County Youth Through Photos
Children's Hospital Los Angeles engages youth through photovoice to help identify health needs and assets in the community.
Rebuilding a New Minneapolis
Two short videos from the AHA feature conversations with Minneapolis hospital and community leaders about how civil unrest following George Floyd's murder has shaped their organizations' work.
Focusing on Community Needs to Improve Health
Houston-based Memorial Hermann, winner of the 2023 Foster G. McGaw Prize, focuses on four pillars to improve community health.
Supporting a Local Business to Ensure Health Equity
Boston Medical Center supports Nubian Markets, a local business that caters to diverse communities' needs.
Celebrating CHI Week
Memorial Health in Illinois marks Community Health Improvement Week by assembling culturally appropriate food packages and cleaning up roadsides, among other activities.
Expanding Access to Health Care and Social Services
A mobile platform used by Essentia Health in Minnesota connects people to resources for food, housing, transportation and more.
Caring for Community Outside Hospital Walls
Norman Regional Health System in Oklahoma runs a food pharmacy, staffs a community call center and uses a community health navigator to link patients to services.
Breaking Down Barriers to Address Health Equity
Monthly dialogues on health issues are facilitated through a partnership between VCU Massey Cancer Center and black faith-based organizations in Virginia.
Launching a Community Health Needs Assessment
Maricopa County Public Health Department in Arizona highlights how it uses data collected during its collaborative CHNA process to improve community health.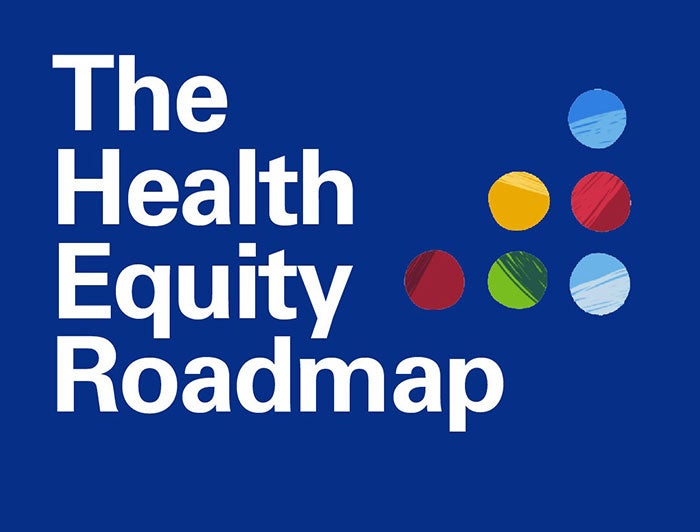 IFDHE leaders Joy Lewis and Leon Caldwell share updates on the roadmap, launched in March 2022.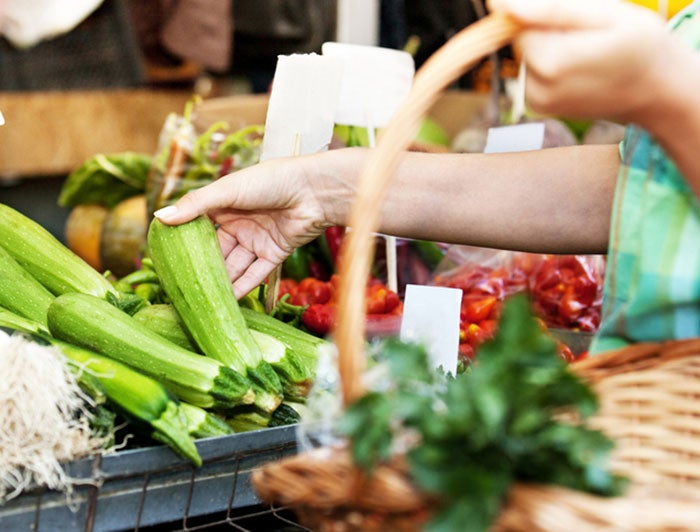 ProMedica is taking a holistic approach to address the social determinants of health.
AHA Community Health Improvement Resources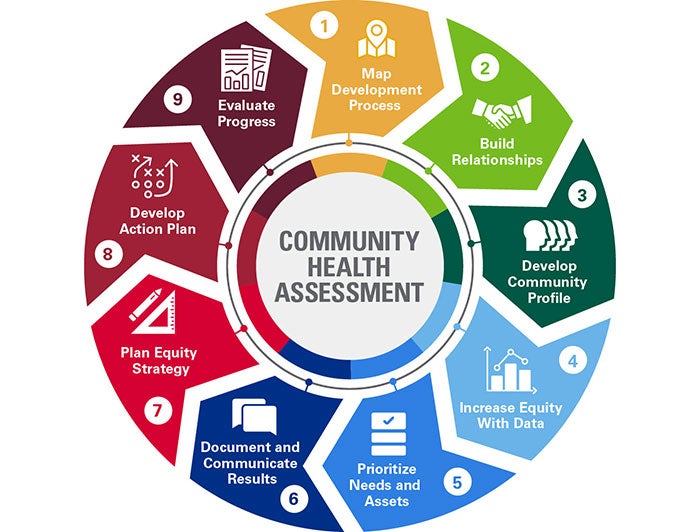 Explore AHA's revised CHA Toolkit, which highlights integrating health equity in community engagement, data practices and strategic alignment.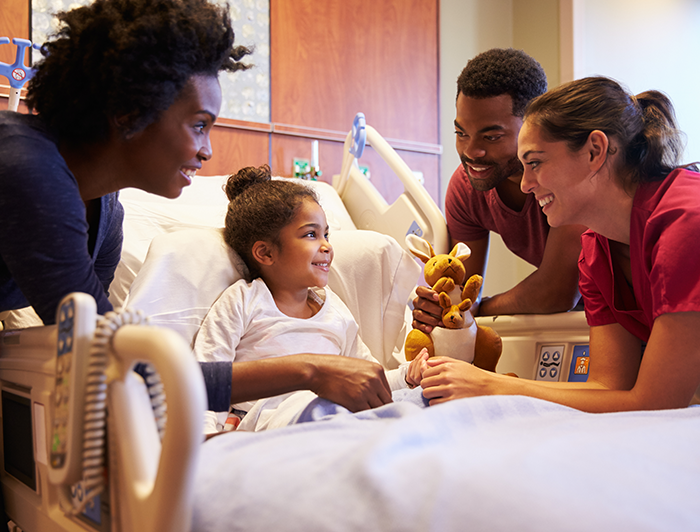 Nemours Children's Health has developed a toolkit to guide hospitals and health systems participating in multisector partnerships to advance health equity.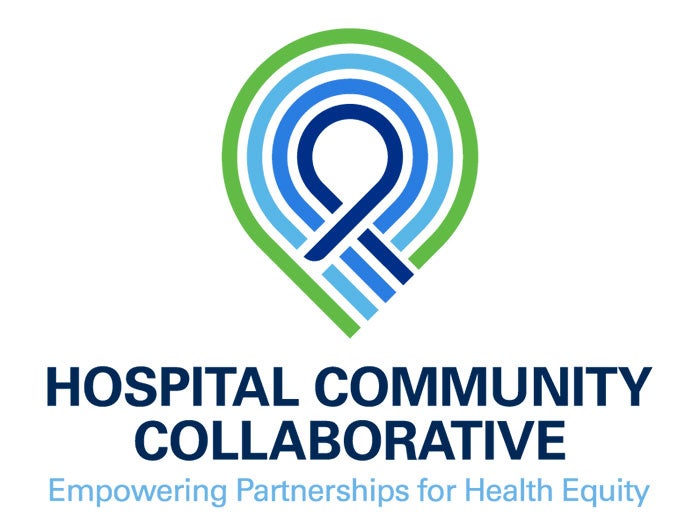 AHA's HCC program to create effective, sustainable partnerships between hospitals and community organizations is expanding online.
Stay Updated on Social Media Activities for #CHIWeek