Disruptive Innovation: Opportunities and Challenges

Disruptive innovation is a "process by which a product or service takes root initially in simple applications at the bottom of a market and then relentlessly moves up market, eventually displacing established competitors."    -- Harvard Business School Professor Clayton Christensen
Health care is changing at a rapid pace, moving from a system that rewards volume to one that promotes and rewards value. At the same time, forces such as the rise of consumerism and the new digital economy are forcing even greater changes in the way health care is delivered and how providers interact with patients. These massive transformations make the health care field ripe for disruptive innovations as entrants from inside and outside of health care look for new ways to deliver services … and new services to deliver.
This disruption is not just limited to small start-up companies. In recent months, we've seen a deluge of mergers announced, with CVS and Aetna announcing plans to merge and Walmart reportedly in talks to merge with Humana. Companies such as Amazon, Apple and Berkshire Hathaway have made waves with new potential health care alliances and ventures. And more is on the horizon. Read on for more about how health care is being disrupted, and how many health systems are seeking to disrupt themselves before others can.
Members in Action: Lessons from the Front Lines
Resources for Honing Innovation
To assist you, the American Hospital Association (AHA) has created a suite of innovation-focused offerings to help you develop, test and refine new ideas. They include:
AHA Innovation 90. An immersive, team-based three-day innovation "boot camp" paired with 90 days of expert follow-up coaching designed to help you uncover insights, create solutions, build prototypes and craft value propositions for your organization while creating efficiencies and building alignment.
AHA Innovation Challenge. A juried award program to source and create greater awareness in the field about new ideas and approaches to drive better health outcomes, improve the patient experience and reduce the total cost of care. This program launched in March with prizes awarded at the AHA Leadership Summit in San Diego in July.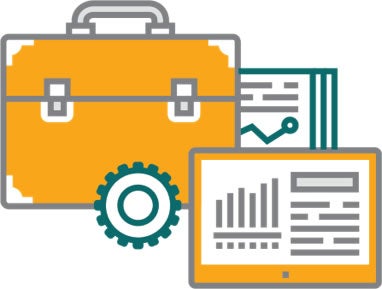 AHA Team Training. Tools, training materials, webinars, events and community support and engagement based on the proven TeamSTEPPS model for optimizing patient outcomes by improving care team communication and teamwork.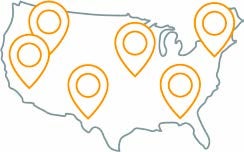 AHA Executive Forums. Join the AHA, expert thought leaders and your peers to explore various strategies your organization can use to make health care more affordable for your patients and community at these exclusive events being offered regionally in 2018.
---

We know advancing health in America will take new approaches and require fresh ways of thinking. And the American Hospital Association is committed to providing you with the tools and resources you need to assist you on this journey. These efforts complement new efforts on our part, like our recently launched The Value Initiative, to spark and maintain a dialogue around the forces transforming the field and how hospitals and health systems can respond. We also want to hear from you. Submit your thoughts on innovation and disruption, including any barriers you may be facing, to the AHA.