Accelerating a Hospital Pharmacy to Peak Performance
Date
Tue, Jul 16, 2019, 01:00 PM – Tue, Jul 16, 2019, 02:00 PM
Event Host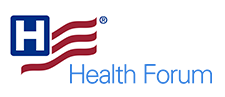 Contact Information
Kristin Oliver
3128952546
Description
Accelerating a Hospital Pharmacy to Peak Performance
Focusing on Clinical, Operational and Compliance Excellence
Tuesday, July 16, 2019
1 - 2 p.m. Eastern; noon - 1 p.m. Central; 10 - 11 a.m. Pacific
This presentation will focus on harnessing the power of analytics in today's challenging pharmacy environment in order to maximize quality, while ensuring fiscally responsible medication utilization. The presentation will demonstrate how to leverage pharmacy services to drive value and simultaneously improve patient outcomes. We will discuss how these tools deliver measurable results.

Beyond analytics we will discuss the development of a culture of continuous operational and compliance readiness and implementation of proven tools to optimize pharmacy operations.
What You Will Learn From This Webinar
How to identify and implement clinical and purchasing opportunities.

The role of analytics in identifying opportunity and measuring success over time.

How to implement operational tools to produce ongoing results.
Speakers:

Charles R. Fogle, Pharm. D.
Divisional Vice-President, Clinical New business Development
Comprehensive Pharmacy Services
Sponsored By