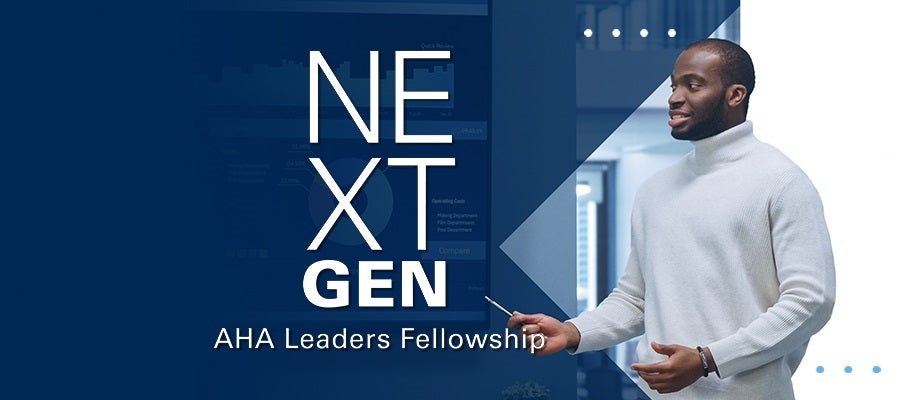 AHA Next Generation Leaders Fellowship Informational Webinar Feb 1
Event Format
Virtual Event
Date
Wed, Feb 01, 2023, 12:00 PM – Wed, Feb 01, 2023, 01:22 PM
Event Host

Contact Information
Kara Schram
Open To
Members and Non-members
Description
Wednesday, February 1 at 12:00 pm CT (1:00 pm ET, 11:00 am MT, 10:00 am PT)
Join this virtual information session and Q&A to get all your AHA Next Generation Leaders Fellowship questions answered before the application deadline on March 31, 2023.
Session Overview:
Program details, including curriculum and mentoring opportunities, and capstone project
Scholarships for Age-Friendly fellows
Admission criteria and the application process
A current fellow will also be available to answer questions
Admissions Directors:
Jen Braun
AHA
Kara Schram
AHA
This is a competitive fellowship program for health care leaders who are accomplished in their careers and expected to rise to the top of their fields in the next five to ten years. They are leading (or on the verge of leading) transformation efforts at department, organization, enterprise and/or system levels. The program aims to select a cohort of leaders who bring diverse perspectives and experiences from a variety of settings: clinical, strategy and operational backgrounds with a strong foundation in quality, safety, affordability and are looking to expand skills to effect change at their organization.