Combatting Bed Bugs: The Impact of Bed Bugs on Your Patients and Operations
Date
Thu, Aug 29, 2019, 01:00 PM – Thu, Aug 29, 2019, 02:00 PM
Event Host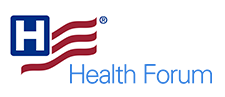 Contact Information
Kristin Oliver
3128952546
Description
Combatting Bed Bugs: The Impact of Bed Bugs on Your Patients and Operations

Thursday, Aug. 29, 2019
1 - 2 p.m. Eastern; noon - 1 p.m. Central; 10 - 11 a.m. Pacific
The last thing you need is for pests to home in on your health care facility —– especially when it comes to bed bugs. These small pests can cause big problems for your patients and day-to-day operations.

Over the years, they've become increasingly common across the health care field by finding their way into patient beds, waiting rooms and other common areas. In fact, during a recent study, more than 3 in 4 health care facilities said they had treated for bed bugs within the past year. With bed bug incidents as frequent as ever, it's essential to stay in the know and be proactive when it comes to protecting your patients, your facility and your bottom line.
Join board certified entomologist and Orkin Technical Services Manager Glen Ramsey as he brings his expertise to your facility with a free bed bug webinar. During this hour, you'll learn how to monitor for, identify and respond to a bed bug problem.
What You Will Learn:
The threats bed bugs pose to the health care field.

Bed bug biology – and how research can help you combat these persistent pests.

Today's detection, prevention and treatment options, including what's right for your environment.

How to implement a comprehensive bed bug management plan.
Speakers:
Glen Ramsey, B.C.E.
Technical Services Manager
Orkin
Atlanta, Ga