Estimated Clinical and Economic Impact of Reducing Blood Culture Contamination
Date
Tue, Mar 19, 2019, 01:00 PM – Tue, Mar 19, 2019, 02:00 PM
Event Host
Health Forum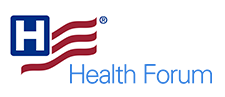 Contact Information
AHA Health Forum Webinars
3128952546
Description
Estimated Clinical and Economic Impact of Reducing Blood Culture Contamination
Using a Novel Initial Specimen Diversion Device® in the Emergency Department

Tuesday, Mar. 19, 2019
1 - 2 p.m. Eastern; noon - 1 p.m. Central; 10 - 11 a.m. Pacific

The impacts of blood culture contamination result in unnecessary antibiotic treatment, extended length of stay and increased hospital costs. Join Kevin Garey, professor and chair at University of Houston College of Pharmacy, as he discusses research findings recently published in the Journal of Clinical Microbiology. The researchers evaluated the potential clinical and economic benefits of an initial specimen diversion device (Steripath® ISDD®) when routinely utilized for blood culture collection in the emergency department (ED) of a quaternary care medical center. A decision analysis model was created to identify the cost-benefit of the use of the ISDD device in the ED. Antibiotic use and extended length of stay were reported based on patient admissions and probabilistic costs were determined from the published literature and the direct observation of pharmacy/microbiology staff.
Learn details of the findings, which support the routine use of Steripath during blood culture collection in the ED as a patient safety and cost-beneficial strategy to reduce the clinical and economic impact of blood culture contamination in terms of microbiology, pharmacy and wider, indirect hospital impacts.

What You Will Learn:
The clinical and economic impact associated with a false-positive blood culture

The direct and indirect costs associated with a single false-positive blood culture event

The expected cost savings per averted blood culture contamination event and blood culture draw (direct microbiology, pharmacy and indirect hospital costs) with the routine use of Steripath in the ED of a quaternary care medical center.
Speakers:

Kevin W. Garey, PharmD, MS
Professor and Chair
University of Houston College of Pharmacy
Houston, Texas
Barbara DeBaun, RN, MSN, CIC
Clinical Improvement Advisor
Cynosure Health
San Francisco, California
Sponsored By