Improving Emergency Department Operational Efficiency
Date
Thu, May 09, 2019, 01:00 PM – Thu, May 09, 2019, 02:00 PM
Event Host
Health Forum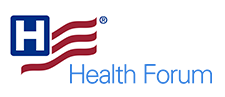 Contact Information
AHA Health Forum Webinars
3128952546
Description
Improving Emergency Department Operational Efficiency
Case Study on FirstHealth Moore Regional Hospital

Thursday, May 9, 2019
1 - 2 p.m. Eastern; noon - 1 p.m. Central; 10 - 11 a.m. Pacific


FirstHealth Moore Regional Hospital was looking to assess a decline in emergency department (ED) volume, reduce a high "left without being seen" (LWBS) rate and fill an unexpected vacancy in its ED leadership team. The hospital worked with Philips Blue Jay Consulting to conduct a comprehensive ED assessment, implement targeted performance improvement processes and provide interim ED leadership. As a result of the engagement, FirstHealth Moore Regional Hospital has been able to sustain improved ED operational performance and an enhanced patient experience.
What You Will Learn:
The impact of direct bedding on patient throughput and the patient experience.

Impact of First Look Nurse implementation on arrival-to-triage times.

How a team-based approach with open communication across ED staff and leadership results in sustainable operational efficiency and an improved patient experience.
Speakers:
Dan Hannan, MBA, BSN, BS, RN
Senior Consultant, Emergency Department Service Delivery
Philips
Andover, Mass.
Karen Robeano DNP, RN, NEA-BC
Chief Nursing Officer and Vice President, Patient Care Services
FirstHealth Moore Regional Hospital
Pinehurst, N.C.
Matthew Harmody, MD, MBA
Section Chair, Emergency Medicine, FirstHealth of the Carolinas
Medical Director, FirstHealth of the Carolinas Emergency Medical Services
President, Sandhills Emergency Physicians
FirstHealth Moore Regional Hospital
Pinehurst, N.C.