Integrating TeamSTEPPS® into Simulation and Team Debriefing
Date
Wed, Nov 08, 2017, 06:00 PM – Wed, Nov 08, 2017, 07:00 PM
Event Host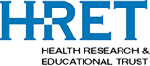 Description
TeamSTEPPS provides a functional model for the development of interprofessional collaboration, and simulation experiences offer learners the chance to apply the principles and strategies in a safe environment. Knowledge and application of TeamSTEPPS® principles are scaffolded through curricula by integrating TeamSTEPPS behaviors into simulation and debriefing. The webinar presenters are James Carlson, PhD, PA-C, CHSE, the Vice President for Interprofessional Education and Simulation and Bill Gordon, DMin, a TeamSTEPPS Master Trainer and an instructor in the Department of Interprofessional Healthcare Studies, both of whom are faculty members at Rosalind Franklin University of Medicine and Science.
Learning Objectives:
Describe how a health professions university or program can integrate foundational TeamSTEPPS training in an interprofessional model.
Describe methods for scaffolding foundational TeamSTEPPS principles into simulation-based education and assessment.
Utilize TeamSTEPPS principles and strategies as a method for debriefing and professional development in simulated encounters.
Describe outcomes related to simulation-based TeamSTEPPS training and Interprofessional Education.
Key Resources